Business Valuation Analysis
Planning your retirement?

Been approached to sell your business?

Wondering how to structure and price the sale of your business to your family, partner(s), or employee(s)?

Not sure what your business is worth now and how/what to do in the future to drive the value higher?

Your preparation should start with a BDR Business Valuation Analysis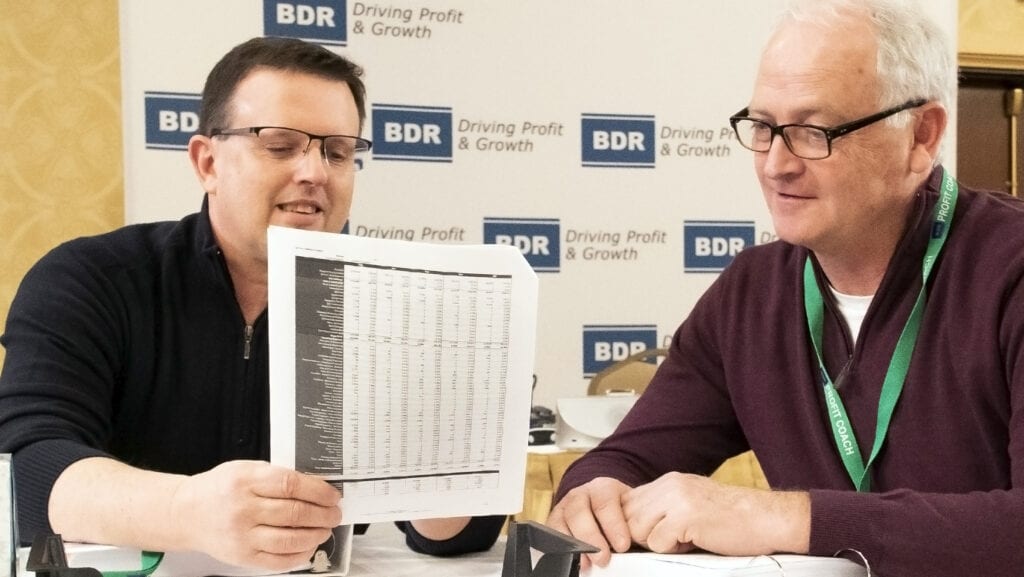 Knowledge is Power
Selling your business is one of the biggest decisions you will ever make:
How will you evaluate offers if you don't know your company's valuation?
Do you know what will drive your company's sales price higher?
How would you feel if you sold your business for less than it is "actually" worth?
What if a single 6-month performance-improvement project could have increased the sale price by $250,000 - $500,000?
Would you have kept the business if you knew you could double the sale price in 2-3 years' time?
Sale planning starts with a bdr business valuation analysis
A savvy buyer wants to buy a business, not a job. They will evaluate the "Business Risk" against the "Return-on-Investment Opportunity" of your company.
Shouldn't you do the same?
Being equally, or better-informed, strengthens your negotiating position by arming you with valuation facts, supportable performance projections, and confidence during your sale negotiation!
Selling your business is perhaps a once-in-a-lifetime event and likely the cornerstone of your retirement. Further, the HVAC industry is arguably the most complex industry of the essential trades. Make sure you are working with an industry expert when analyzing your business. Why take the risk with a generalist?
Invaluable Insight From BDR's HVAC Expertise
BDR is the HVAC industry's leading trainer and business coach in financial accounting, business-performance analytics, and operational efficiency.
Annually, we conduct 250 contractor accounting and business training classes throughout the United States.
We build 5,400 financial reports each year, rich with HVAC-specific performance metrics for our 450 business coaching clients.
We have conducted over 150 Business Planning Workshops for clients that have built over 3,000 Business Plans since 2004.
We have coached over 1,900 businesses spread across the United States since 2004.
BDR coaching clients are 8-times more profitable than the national average.
The top 25% of our coaching clients generate annual Net Profit percentages in the mid-20's.
What you receive from BDR's Business Valuation Analysis:
What your HVAC business is worth – today
What your business "could" be worth in 1-to-5 years if you worked on specific "key" valuation-drivers
BDR-caliber "return-on-investment" projection over the next 1-to-5 years
Consultation with BDR's Business Valuation Expert:

Ensure you understand your business valuation report
Provide insight into your valuation-enhancing opportunities
Positioning consultation to help prepare you for your sale negotiation
BDR's industry-specific expertise is unsurpassed, positioning you to maximize your sale price potential when you decide to sell.
For the rest of your life, you will feel great about your decision at close!
Appropriate Applications
BDR's Business Valuation Analysis is appropriate for the following applications:
Sell-Side
Informational / Planning purposes
Retirement / Succession planning
Partner / Employee sale
Any business sale of a "non-contentious" nature
Buy-Side
Acquisition screening: Very rapid, low-effort, and cost-effective screening of acquisition candidates
Acquisition evaluation: In-depth analysis of business-risk vs. ROI potential with consultation
Acquisitions strategy consulting: Leverage BDR's HVAC expertise to accelerate ROI results
Any business purchase of a non-contentious nature
Business Valuation Podcast
Did you know that every company could use a business valuation - even if selling your business is not on your immediate radar?
On the Prime Resources Podcast, BDR Head Coach and financial expert Kevin Nott explains
How a business valuation works
When should it be performed
Why it's beneficial
Is the HVAC industry a desirable one for potential buyers? Listen and find out!
Podcast: Play in new window | Download (Duration: 48:29 — 31.4MB)
Ready to Learn More?
For more information on BDR's Business Valuation Reports, please call us at (206) 870-1880, or contact us.