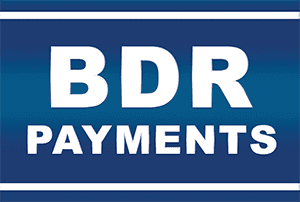 BDR Payments is the official Payment Processing Partner for BDR, providing low-cost, high-value payment processing with best in class technology solutions tailored for Home Services and white-glove customer support. The average BDR customer saves $935 per month on their Credit Card Processing fees. Sign up for a complimentary Statement Analysis today and learn what your savings could be.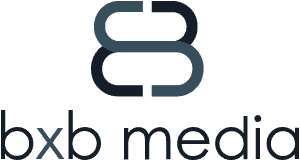 With decades in marketing and roots in the HVAC industry, BxB Media is passionate about helping HVAC contractors. As a full-service marketing firm, BxB handles all you would expect—from websites to print media to video to Google Ads and everything in between. The "why and how" of their approach is what really matters, with unique solutions and a drive to help clients communicate more effectively and further grow their companies.

Live Oak Bank offers SBA loans in all 50 states for service contracting companies like yours to grow. They have a dedicated lending team ready to assist your HVAC, Plumbing, or Electrical service company with your business financing needs. With the emphasis of approval for an SBA loan being on the owner's credit, resume and business cash flow, not collateral, your access to financing is great.

BDR has partnered with ServiceTitan to bring you the ultimate service productivity tool. Learn how to pay for 8 hours a day and bill for 10.
ServiceTitan is a field management software that helps HVAC, plumbing, electrical, and garage door businesses streamline operations and increase revenue.

Recruit4Business is a network of professional recruitment & staffing experts. Each member of our recruiting team comes from various industries and backgrounds; one commonality shared is a committed dedication to making sure our clients have access to the best-qualified candidates.

Opportunity Interactive are the leaders in developing and providing innovative sales, management, and labor-saving technology solutions for the HVAC and subcontractor industries. We have been serving our customers since 1998 and have customers throughout the USA and Canada. Our mission is to implement technology solutions with our customers enabling them to be more Effective, Efficient, and Profitable in their businesses.

BDR has teamed up with Smartleads USA to provide you the best radius marketing program in the industry.
Never before has it been easier to send a targeted Direct Mail Campaign to as few as the 50 closest neighbors around each of your last job sites.
With Smartleads Radius Marketing Program, you will utilize a state-of-the-art patented process to turn your previous job sites into explosive pockets of growth! Each postcard is fully customized for your company and brand. They can even include variable data to reference the previous jobs' street name in each and every neighborhood, for no additional cost.

To Your Success offers a comprehensive customer follow-up strategy by combining cutting-edge analytics with their premium in-house gifting service so you can build and maintain strong customer relationships.

Pearl Certification is a national firm that qualifies an elite network of professionals and certifies high-performing homes — homes with efficient heating and cooling equipment, solar, smart home devices, resilient features, and much more. Pearl's Certification Reports drive demand for these features by making them visible at the time of sale — enabling home sellers to capture the value of their investments and buyers to find the homes they want.
Secure Advantage, Inc. is BDR's trusted, vendor partner group.  The products and services offered by our partners align with our core values and business initiatives which support our Profit Coach members' desire to grow and improve profitability.
Watch Video Testimonials or Read Quotes from our Clients