Distributor Relationship Specialist & Trainer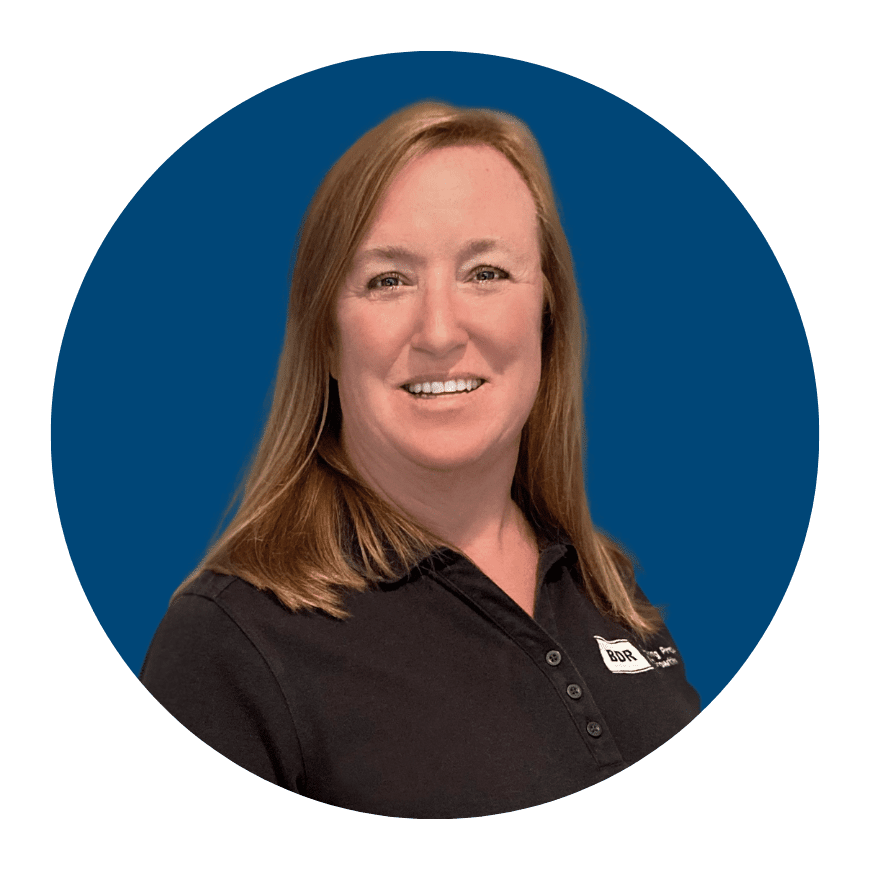 Certifications & Accolades
ACCA - Residential Design for Quality Installation
Top 10 Percent of National Distribution Sales (2005, 2009, & 2010)
Candy is BDR's Distributor Relationship Specialist and Trainer. She is BDR's primary contact for its distribution training sales channel and provides ongoing resources to BDR's distribution partners to help them host successful classes that drive their business forward.
Candy also works with Dealers to build employee training through BDR's Dealer Direct program. Along with Candy's training sales responsibilities, she is a trainer for Territory Manager classes, Duct Design for Profit & Efficiency, Improving Air Flow with Aerodynamic Fittings, and many other Dealer-focused training courses.
Candy has a deep background in distribution sales and territory management. She began her HVAC career in 1991 when she helped open a new distribution office in Omaha, Nebraska. The sales support specialist position led her to become a territory manager in 2001. In this role, she became more involved with marketing plans, job quoting, annual dealer meetings, dealer recruitment, and overall territory sales support. As a Territory Manager, Candy was recognized in the Top 10 Percent of National Distribution Sales on three separate occasions. Her first assigned territory grew from $2m to under $6m in five years.
View Other BDR Team Members