With new efficiency regulations being implemented in 2023, BDR understands that some Dealers may have equipment inventory that they can no longer use. This page is intended to allow Dealers across the country to connect and work out mutually agreeable exchanges regarding equipment impacted by the new efficiency regulations.
BDR offers this page as a free service and is neither benefitting from nor taking part in any transactions that may occur. Any agreements made by Dealers for equipment are between those parties, and BDR shall be held harmless should any issues arise. BDR neither warrants nor assumes liability for any of the equipment, products, shipping arrangements, or other discussions that take place on this page.
BDR always recommends that Dealers should first seek out needed equipment from their distribution partner. The Equipment Exchange is only intended for limited, special exchanges related to equipment impacted by new efficiency regulations.
Add Equipment to the Exchange
Shipping
While BDR is not involved directly with any transactions that take place on the Equipment Exchange, we can recommend shipping options to assist you in the exchange process. Mention to either of the contacts below that you were referred by BDR for additional discount applied to your shipment.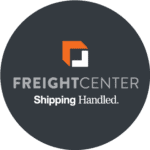 NOTE: BDR does not receive any compensation or benefit from the freight services provided above. This is solely offered as a convenience to you.