The New Role of the Customer Experience Coordinator: Providing Superior Value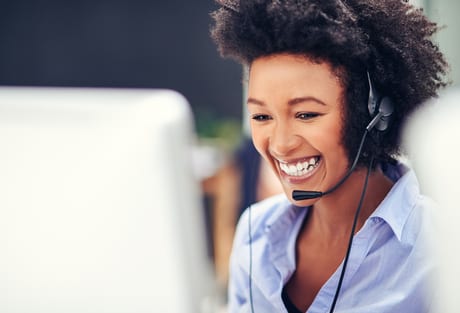 The New Role of the Customer Experience Coordinator: Providing Superior Value
In part one of this series, we emphasized the important role the Customer Experience Coordinator (CEC) plays in promoting company confidence to the customer. Promoting company confidence is a chief task of the CEC, who, upon answering that first phone call, acts as a liaison between the customer and your sales and installation teams.
But the CEC does more than just set the foundation for the customer's experience; they are also an important part of communicating the value of the services your company offers.
Providing Superior Value
Value isn't limited to dollar discounts—it's about showing your commitment to the customer's needs. The CEC is responsible for finding creative ways to increase your company's value in the customer's mind while setting the stage for more closed sales. Some of their strategies might include:

Researching the customer's neighborhood and cross-referencing the area with recent sales (i.e., what products and services are the neighbors buying?) then providing that information to the sales team.
Communicating specific product and service add-ons as well as educating the customer on local, state, and federal tax incentives and local utility rebates.
Compiling testimonials and before-and-after photos of completed jobs that your sales team can use to show a track record of success.
Providing the customer with financing options to promote affordability of high efficiency equipment and accessories.
Nurturing leads by educating customers on your company's high-efficiency equipment, accessories, and financing options.
Following up with the customer to ensure satisfaction and to secure their testimonial.
Consistency is key, and a CEC who works with their team to maintain a high level of value and service is poised for success. "It all boils down to that excellent client care that we're all looking for," says Catherine Bares, a BDR Service Coach. "A structured process today means more sales tomorrow."
The CEC provides the structure for a customer experience that effectively portrays the value of your company. Is your team conveying the value of your company to the customer?
In our final article we'll discuss the critical role of listening and how the CEC can utilize this skill to tailor the experience to the customer.
If you'd like more details on upcoming events, click here.