The New Role of the Customer Experience Coordinator: Promoting Company Confidence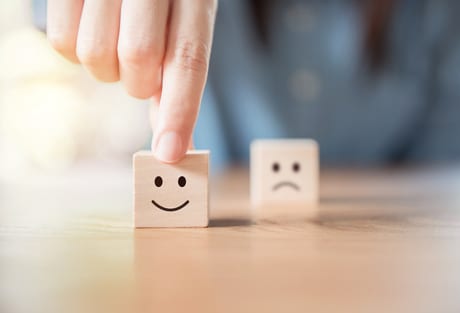 The New Role of the Customer Experience Coordinator: Promoting Company Confidence
Think about your last experience as a customer. You aren't alone if it didn't go well. Thanks to poor service strategies, U.S. businesses lose an estimated $62 billion in revenue each year, according to a New Voice Media study. In a separate survey conducted by Salesforce, a staggering 80 percent of customers said that their experience was as important as the product or service provided.
Retaining loyal and happy customers can be difficult, and generally, it isn't because people are hard to please. There are a few simple things each customer wants from you, but without the right business structure, those basic needs can easily get lost in the shuffle.
What if the process were more streamlined? What if you employed a "keeper of next steps" who expertly ushered customers through the entire process—from that first phone call to the final invoice?
Enter the Customer Experience Coordinator (CEC). A CEC redefines customer service by embodying a new role that goes beyond that of a basic office assistant or appointment scheduler. The CEC is a crucial part of every step in the sales and installation process, providing team support and meeting those essential customer needs. There are three key duties that set a CEC apart from the run-of-the-mill "Customer Service Representative":
Promoting company confidence
Providing superior value
Listening to the customer
In a three-part blog series we will discuss each of these duties in more depth and explain why they play such a large role in creating an exceptional customer experience.
Promoting Company Confidence
Depending on your location, your business competes with dozens or even hundreds of others, so what makes yours stand out? Why are you the best, and more importantly, how do you communicate your expertise to customers? Promoting company confidence is a chief task of the CEC, who, upon answering that first phone call, acts as a liaison between the customer and your sales and installation teams. The CEC learns about the customer's needs, sets and oversees the sales and installation appointments to make sure things are running smoothly.
"[At BDR], we teach CECs how to implement a structured retail process that aligns with the courses owners and managers follow," says Catherine Bares, a BDR Service Coach. Bares notes that a high level of CEC involvement illustrates the company's overall capability and skill level. As the central point of contact, a CEC can answer complicated questions that evade a basic scheduler.
The CEC sets the foundation for the customer's experience; are they creating an impression that coincides with the values and culture of your company?
How can a CEC promote confidence in your company?
Build trust – explain the process and follow through on commitments.
Have great communication – tell the customer what to expect and make sure all team members (Sales, Install, etc.) are aware of the customer's needs and any company commitments.
Create a positive experience – Make the customer feel valued and important; take the time to listen to their needs.
In our next article we'll discuss the importance of providing superior value to the customer and what role the CEC plays in making that happen.
If you'd like more details on upcoming events, click here.