'Heartfelt Concern' Drives this Coaching Organization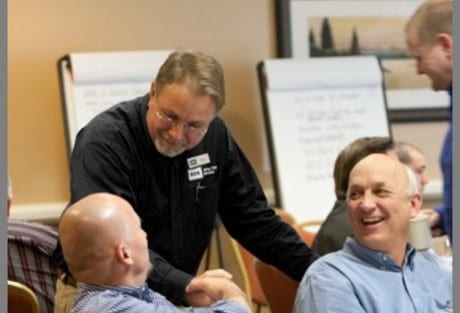 This month we focus on leading contracting business service groups. If your business seems lost, these organizations can help you find your way. Here's a look at Business Development Resources.
Business Development Resources (BDR) is a leading provider of business-management training and business-management coaching services. Focused on the contracting trades in HVAC, Plumbing, Electrical and related trades, BDR offers a broad-spectrum of services and delivery channels that enable BDR to customize their solutions for the unique needs and goals of their diverse client base. BDR's clients include HVAC manufacturers, distributors and dealers. They conduct 250 training classes annually through four delivery channels across the United States and Canada. Profit Coach is their branded business coaching division, which has driven profit and growth for 1,900 dealers since 1998. Currently, Profit Coach serves clients across 49 states and Canada ranging in size from $500,000 to $35 million in annual revenue, with an average program tenure of nearly 5 years.
BDR's goal is to help clients build well capitalized businesses with strong recession-resistant cashflow streams to free-up owner(s) to work "on-their-business", rather than "in-their-business". BDR helps clients to realize the dream of ownership, which positions the owner with a wide range of choices regarding their time, focus, and interests, and frees them up to give back in their desired ways. BDR has core, unmatched resources, knowledge and tools in industry-specific accounting, performance analysis, business planning and operational management. This is the cornerstone and roadmap for focused training and coaching guidance and the reason their long-term clients take a ton of vacation time, while generating 20% – 25% net profit margins.
Based in Seattle, WA., BDR evolved out of a management consulting company known as Northwest Management Group, founded in 1995 by Bruce Wiseman. Bruce had industry experience as general manager of a $15 million HVAC company in 1989 with annual growth above 25 percent. Northwest Management's original mission was to work with dealers in the Northwest states of Oregon, Idaho, Montana, Washington and Alaska, to build their financial planning knowledge, sales, gross margins, operations, teams and net profits.
Kim Archer was the first employee of Northwest Management Group and, with Bruce Wiseman has been instrumental in BDR's growth. Kim is Vice President of BDR, a BDR trainer, co-architect of the Profit Coach division and the architect of the BDR Profit Launch business planning workshops.
In the NW Management days, "we'd spend two or three days at the dealer's place of business, then leave, and return in three or six months. We left them with a 10-page document of things they needed to change, fix or add and how to implement project," Archer recalled.
"We quickly realized, if we truly wanted to help dealers develop best practices and understand the dynamics of profitability, we needed to 'coach' them, not just 'consult'. That's how Profit Coach developed," Archer explained. "We agreed to meet with dealers on a regular basis. We felt every-other week was best; it would keep us engaged, current and relevant to what is happening in their businesses and generate forward momentum and traction on execution. This way, we're able to help them develop their best practices and not just 'tell' them, but coach them while generating genuine excitement within our clients."
Bruce Wiseman applied those beliefs to BDR, which he founded in 1998 in partnership with the late Barry Burnett, who owned B&B Heating & Air Conditioning,
a $15 million business, in 1989. The two shared a passion for creating exceptional business teams and coaching them to reach greater degrees of success. They founded BDR out of a genuine care and concern for the success of heating and air conditioning dealers, who were usually field technicians with limited knowledge of the dynamics of profitability, and limited tools on how to implement profitable business practices.
"We saw dealers who were struggling financially, and we knew we could help," Archer said. "Bruce Wiseman would go out at night and weekends to work with business owners who were in dire straits. He did that out of heartfelt care and concern that still drives us today." BDR's initial clients are still with them and they credit BDR in helping them to become some of the largest and most profitable dealers in the United States.
By 1999, BDR was in full swing. Wiseman, Burnett and Archer began conducting dealer training for Trane, which built a solid foundation for BDR's coaching client base across the US and Canada.  This new national footprint brought on many new dealers of various sizes and scope.  Archer commented that many of these clients continue with BDR and remain highly profitable.
A major element in BDR's work for Trane — the Trane Comfort Specialist Manual — serves as a prime example of what BDR provides for every client. Its 1,000 pages contained a success guide for every position in an HVAC company: best practices, key performance indicators (KPIs), benchmarks, job descriptions, procedures and processes, as well as full implementation plans.
'The scope of that monumental work secured many referrals to those Trane dealers and others, most of whom still receive coaching in the BDR training network, to ensure their continued business success," Archer said. "Our memberships continue to grow through our many referrals, prior clients returning to coaching as well as our growing training network," Archer said.
The BDR team of 33 coaches and 10 trainers consists almost entirely of former residential or commercial HVAC business owners, general managers, department managers or office and field employees, each with a special insight into an essential business principle, such as pricing, management, sales, finances, human resources, field service operations and more. They utilize customized programs including an on-going series of regimented and targeted online meetings, phone and in-person consultations, to release clients from old, destructive business habits, and incorporate productive and profitable methods of running a successful business.
Matt Baker, Director of Dealer Recruitment said BDR's commitment to its clients is based in an understanding of human nature, and in each person's capacity to change.
"In the business coaching world, all you can do is lead people to water; you can't make them drink. We try to influence clients to implement practices important to their businesses. Sometimes it can be difficult to get people to see the proper approach to conducting business and why it's important," Baker said.
"Our philosophy is to care very deeply about dealers, because we realize how difficult it is to run a company," Baker explained. "We always keep at the forefront of our mind, the vast majority of the business owners we coach or train are first and foremost technicians and installers. They grew up on the technical side, usually in a family-owned company. Others have worked at only one or two companies. Our coaching team members have proven track records of performance as a minimum prerequisite to joining BDR, plus years of coaching experience throughout the country. They are experts in contractor accounting and the dynamics of profitability, which are the same regardless of market, region, state, or country. We work with owners in different ways and with different approaches, until we have a breakthrough with them. We won't give up on clients and many times we won't let them give up on themselves," Baker said.
"Many business owners either previously worked for someone else, and decided they wanted to go out on their own, or they may have had a dream or aspiration to achieve a certain goal, perhaps to spend more time with their family," Archer said. "Then they get started and realize business is much more difficult than what they thought. They're great with the tool belt, however they often don't understand the basics of profitability: how to really make money, beyond minimal profit. I mean, life-changing profit dollars, to improve their personal net worth to a point where they can eventually sell their business and have a significant return on their investment over the years. We have some clients who have sold for 8 times their earning."
Faulty pricing is usually the most common bad habit found among BDR's newest disciples, and it's usually based in a fear of not getting work, or a basic lack of understanding of the importance proper pricing has to an entire business operation.
"We fight low pricing every day," Baker admitted. "Sometimes people call at the very last second of their survival, and if the financials are such that they are very close to being broke, we won't start with them; we will not take their last dollar, rather we provide them two or three key things that will help them immediately. For others that are in a 'cash critical' situation, we build a customized set of financials that will crank out about 50 to 60 analytic indicators. We tell them precisely the 'who, what, when, where and why' of reasons they're making or not making money. We can tell them at what hour and day they will break even, not just the week or month. Then we set a plan in place to drive success going forward."
Certain BDR clients might have their pricing right, but they need to revamp various business processes and procedures. "They say they're doing a ton of business, but it feels out of control. They need a solid handle on reporting, they need to know what their managers are doing," Baker said.
"We will look at their operational efficiencies, productivity, reporting and monitoring, which leads you into refining processes. What if we could shave a half-percent off a few line items in overhead or direct costs? You start becoming more nuanced in what you're looking for. Business owners start to really understand the "dynamics of profitability when they see that very small reductions at the expense-level, translate into large swings in net profit." Once your $4 million client learns how profit works, they realize they cannot compete on price with their $500,000 competitors, which is never going away. They learn to price themselves according to "their costs of doing business along with a proper profit margin" while actively managing expenses, which opens the floodgates of business success and personal freedom. The owner gets their life back! Everyone wins! It's the most rewarding feeling ever…to know that you changed people's lives for the better for years and decades to come," Baker said.
BDR clients include HVAC distributors and manufacturers, who are vital links in the service channel. "We have strong relationships with manufacturers and distributors as well as dealers," Archer said. "We feel each part of the channel is an important contributor and there is strength in partnerships between contractors, distributors and manufacturers."
BDR distributor partners receive training specific to distributor sales teams.
Archer continued, "The training and tools are designed to foster a relationship between the dealer/contractor and the distributor and how when working together they can achieve great things. The distributor territory managers bring additional value to the dealer through their increased understanding of best practices that drive profit and growth."
"Territory managers can provide so much influence and value to the dealer and to the coaching engagement. We want them to be involved." BDR understands and respects everything about the service contracting industry, which it views as a network of people working together to provide the end user with indoor comfort and air quality as well as enhancing the safety and improvements in their home through plumbing, water treatment, security and electrical services.
BDR's ideal clients must be coachable and willing to hear another perspective beyond their current operations and results. They also must be willing to strive for excellence in themselves as well as organizational excellence. Ultimately, they must be willing to change.
"If they're not willing to change, they're not a good fit and will continue to get the same results they always have," Archer explained. "The owner needs to be willing to lead the charge and make the hard choices to make the change required. This requires a drive and determination to make the improvement."
"Change happens from within and once the owner embraces this and shows their team we are making the change and moving forward, the team aligns together," Archer explained. "It makes it easy to see who is on the team and who should be encouraged to make the change or move on."
Visit www.bdrco.com to learn more about Business Development Resources.
See comments by two BDR clients below.
Read the article in Contracting Business!