Conducting Customer Interviews That Create Sales Opportunities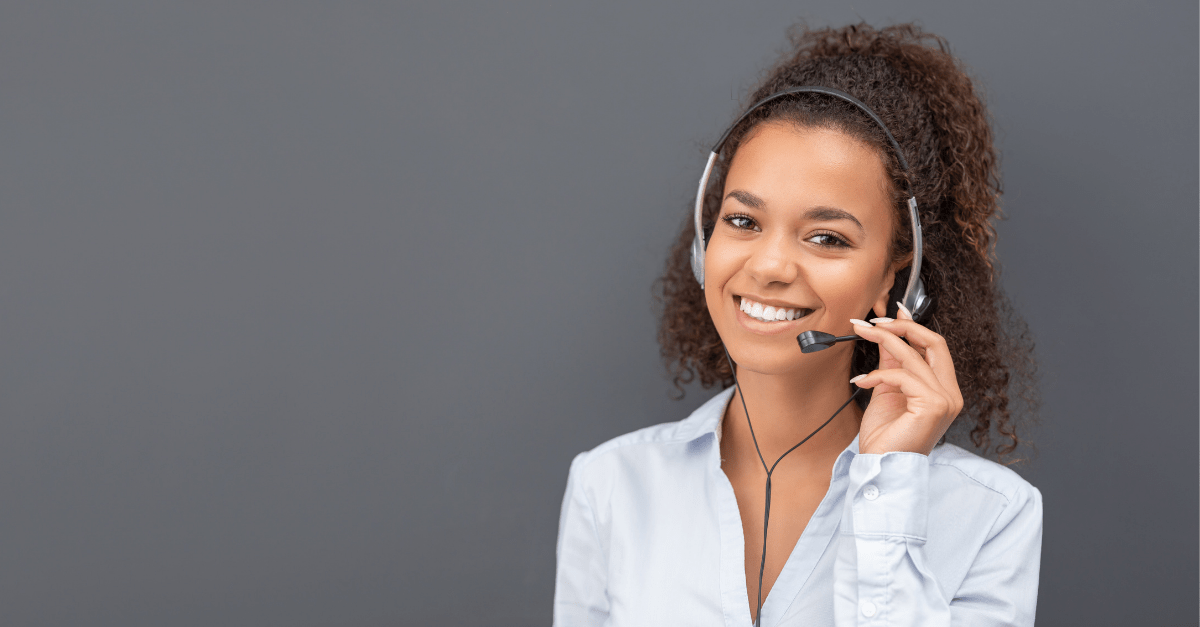 Every customer call to your company is a precious opportunity that is potentially worth thousands of dollars. How you answer the phone, your demeanor, your initial interactions, and the information you receive from customer interviews are all key to getting them to do business with you.
Whether you answer incoming calls yourself or have team members focused on this task, it's important to implement and review strategies for your customer interactions. By conducting customer interviews that both gathers information and makes the caller feel valued, you build the foundation for results and future sales appointments.
First, keep in mind that a customer interview is a two-way discussion. The customer wants to make sure your company is right for them. You need to understand the customer's needs, gather necessary information, and build value to earn a sales appointment. As both sides are feeling out the conversation, a great way to start building a relationship with the customer is to ask open-ended questions. As you ask these questions, be sure to allow time for them to respond.
Here's a good open-ended question to start with: "May I ask how you were referred to us?"
This question serves multiple purposes. First, it sets up in the customer's mind that your company is used to being referred. Second, it allows you to capture information about how your marketing and lead generation strategies are performing.
Maybe the customer visited your web site, maybe they heard about you from a previous customer. If that's the case, you have a great opportunity, as most referral leads buy as much or more than the person who referred them.
If possible, reference the referring customer and position any unique products they may have purchased: "The Jones family job was a great one. They were really pleased with the air purifier we installed as part of their system, especially now that Mr. Jones is working from home."
After you establish an initial rapport, there are 3 primary types of information you need to collect during the customer interview.
Base contact information
These are the basic details you need to enter the customer into your database.
This includes items like main contact name, address, email, etc. Be sure to be detailed. Are they part of a homeowner's association or do they live in a gated community where special access may need to be granted? Show your company is thorough and be sure to explain why you need the information to the customer. You're trying to save them time and make sure any possible mistakes can be avoided.
Current system information
This is information about the customer's current system.
Answers to these questions will give your salesperson insight on what to expect and positions you to communicate value in your company's products and installation practices.
Is the system operational?
How old is it?
Where is it located in the home?
You can also use this discussion to position accessories in the customer's mind: "Mrs. Smith, before John, our Home Solutions Advisor, comes out, could you tell me if you currently have other enhancements on your system like a high-efficiency air cleaner, humidifier, or communicating thermostat?"
Very likely they will ask what a high-efficiency air cleaner is? Now you have an opportunity to build value in that product prior to the sales appointment.
Next level information
This is a BDR-specific term for that extra information that really positions your salesperson to win while they're in the home.
Is this their first time buying a system?
Are there specific issues they want to address related to the energy efficiency or comfort of their home?
Are they aware of the financing choices your company offers?
Be proactive in positioning financing to the customer. By sharing your financing options, not waiting for the customer to ask about them, you make it easy for them to take advantage of it. At BDR, we call this offering "financing with honor™."
Here's a way to do this: "Mrs. Smith, we have great 0% interest financing options available that most of our customers are taking advantage of. I'll make sure your Home Solutions Advisor has this information for your appointment. I can also get you pre-qualified on our website today if you'd like."
Customer interviews are an important part of gathering the information you need for a successful sales appointment and future installation. However, be sure to also use them to position future sales opportunities. Have a two-way conversation and start building a great relationship with the customer. Then as you collect information during the conversation position your company's value, highlight accessories, and share your financing offering.
Make customer interviews a part of your evaluation and training process, and you will see positive results during sales appointments.
---
Want more information on how to develop a culture of great customer service? Listen to BDR's Prime Resources podcast episode on positive customer service habits!
Ready to take the next step in developing great customer service that lead to referrals and sales? Register for BDR's upcoming Customer Experience University today!