Supporting a Home Service COVID-19 Response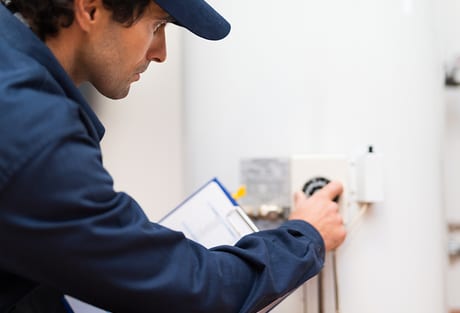 The COVID-19 pandemic has placed unprecedented strain on home service businesses. Even in areas under lockdown or stay-at-home orders, home service businesses are classified as essential. These businesses are still operating, sending technicians into customer homes to keep customers safe, comfortable and healthy.
At Business Development Resources (BDR), it's always been our mission to support home service professionals, helping them succeed through sound business practices and protocols. That mission hasn't ended with the COVID-19 pandemic. In fact, it's more important now than ever before.
As we all face this challenging time together, here's what we are doing to support the businesses we serve.
Adapting to Change
COVID-19 has at least temporarily changed how home service businesses interact with customers and how they do business internally. Most businesses have moved to a work-from-home model for their office staff and technicians are now dispatched from home.
All of these are unfamiliar routines that can present unforeseen challenges, including the following:
Balancing family needs
Effective communication
Feelings of isolation
Disruptions in billing and collecting
Time management
Lack of team engagement
In addition, businesses are also working to reduce customer touchpoints, implement safety and sanitation protocols, and reassure homeowners who are nervous about calling for service. All of these factors create unknown territory. So much in this industry hinges on personal interaction and robust company culture. Shifting to remote or automated procedures can place added stress on a home service business in an already stressful time.
To support our clients, we created scripts and protocols, workflows and procedures as events unfolded. These are intended to enable the business owner to easily implement a COVID-19 response, including working from home for call takers and dispatch and new ways of interacting with homeowners. We're continuing to adapt these processes by state, based on conditions and regulations in each locality.
Business owners have been empowered by these processes. Since they aren't having to reinvent the wheel for their business, they can focus on implementing strategy instead of creating it.
Staying Flexible
As we coach our clients through this time, we recommend they remain flexible to changing conditions and put safety first. Keeping their customers, their teams and themselves healthy is paramount. Without a healthy staff, the business can't function and customers can't get help.
With the right technology and protocols in place, it's possible to move the majority of a home service business to a work-from-home model. While this isn't ideal for the long term, it's possible to overcome most of the challenges it presents.
Technology plays a key role for businesses during this time. Cloud-based dispatch solutions help with touch-free invoicing and billing. Video conferencing and VOIP technology can keep everyone connected. It's vital to make sure you have the ability to answer the phones. Customers are calling with emergencies, and you don't want to miss them.
Owners and managers should proactively put protocols in place for daily huddles and check-ins to combat feelings of isolation. Technicians especially may miss the sense of camaraderie that comes from checking in at the office each morning, so reaching out to them and supporting them during this time is key. Keep your daily, weekly and monthly team meetings on the schedule. They are more important now than ever.
Business leaders — the managers and owners — are going to be called upon to manage this transition along with their normal duties. They should establish time management processes to support the added responsibilities of keeping the team together. This might also be a great time to consider some brief leadership training for key positions, particularly to help guide their teams through this period.
Delivering Great Service
In challenging times like these, home service businesses need to be prepared to hold to their values and deliver the best service they can. They need to show their customers every day that they are the company of choice, the company that will help them in their time of need.
In addition, it's time for home service businesses to show their employees they are the employer of choice. This can be accomplished by putting employee safety and well-being first and foremost, making sure they're equipped to do their jobs and care for their families.
At BDR, we are serving our industry and our community by giving home service businesses actionable steps to confront this crisis. We are in the trenches with them right now. We're helping home service companies be safe and proactive during this time, and we're going to ride this out with every one of our clients.
About Tammy Vasquez
Tammy Vasquez is a Senior Head Coach for Business Development Resources (BDR), the premier business training and coaching provider to the home service industry. She has built a highly successful two-decade career in the HVAC industry spanning sales, marketing, management, operations-process development, and business management consulting. By applying concepts and techniques learned from training and through the practical education and experience gained by working in the HVAC industry, she has established a long-term track record of success and implementation follow-through. Learn more about BDR at www.bdrco.com. 
Read the article from BDR Senior Head Coach Tammy Vasquez in PHCP Pros!