Employee Retention is More Important Than Ever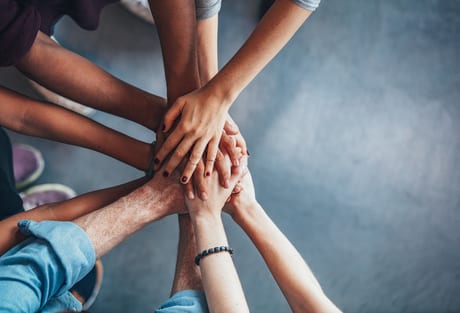 In times of crisis, it's tempting for business owners to react out of fear. Depending on where you are in the country, your HVAC business could be facing a lingering shoulder season, local stay-at-home orders or more.
In most areas, HVAC companies are designated as essential services, but due to COVID-19, a few homeowners are putting off service. Companies might see revenue slowing; however, layoffs or furloughs are not the only the answer to getting through these difficult times.
Employee retention is more important in this crisis than ever because your team is going to be instrumental to your comeback. Now is the time to position your company and team for success in the new normal.
Changing Concerns
During the COVID-19 pandemic, the tried and true methods of attracting and retaining the best employees are still important.
Great pay and benefits will always be key, but employees also want a strong company culture and a solid, respectable brand. They want to see a growing company with clear opportunities for advancement. Job security and stability has always been a concern, but now, your employees are likely even more worried amid warnings of a new recession.
Other normal employee issues, like safety, are now taking center stage. Employees have always wanted to be safe on the job, but during the pandemic it's a vital concern. Employees want to know you are prioritizing their safety and that of their families. Don't shortchange this.
A forward-thinking leader can take steps to calm these fears and keep the team working well together during the pandemic.
Where do you see your market headed? What are the opportunities ahead for you and your team? Think and plan now for what future opportunities and where you want your team to be in that environment.
Plan to keep your team on board and working if possible. Take advantage of government programs to retain your staff. Companies that survived the Great Recession with no layoffs were rewarded with a higher level of employee loyalty, so avoiding layoffs can make your team stronger in the long run.
Take this time to train and prepare. If your technicians don't have 40 hours of work, pour the rest of their time into training or studying for the NATE exam. Many distributors and other resources are offering virtual, live training right now.
It's also a good time to do needed internal maintenance. Clean and inspect all equipment to make sure it's safe and ready to go. Get your trucks inspected and repaired.
Ramp up communication outreach to customers. This is another area where installers and technicians can help by calling back any customers from the past nine to 12 months. Check to see that they are okay and let them know you are available should they need you. Also mention the importance of maintenance. Even if they want to wait, you have touched base to let them know you care and are here for them.
These preparations keep everyone productive and looking ahead. More importantly, they position your business to quickly take off when we are in the new normal.
More Than Busy Work
This isn't busy work. It isn't the old joke of re-striping the parking lot during shoulder season. This is sowing the seeds for a return to normal, whatever that's going to mean. Look a year down the road, not just into next week. Where would you like your business to be next summer?
Certainly, there's going to be a lot of change, but to be in a good position for the future you've got to have your team in place and ready to work. Keep your professionals. Build your team and your tribe so you'll have the wind at your back when it's time to grow again.
Read the article from BDR CEO Bruce Wiseman in HVAC Insider!