Dispatchers learn to drive revenue and efficiency at SDU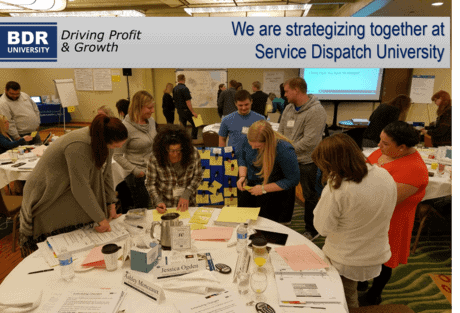 Over 60 hardworking individuals came together in a big way at BDR's Service Dispatch University this past week in Seattle. Service team members were able to come together and develop an understanding of their role, improve customer service abilities, refine dispatching and scheduling techniques – all to drive more revenue.
Together we came up with new telephone scripting and tested them through skills practice. We built strategies to manage and increase maintenance agreements all while familiarizing ourselves with skills to manage conflict within the team.
Dispatchers who attended SDU will be well prepared to implement positive changes within their role by improving efficiency, reducing drive time, and growing revenue.
Who's ready to be dispatcher of the year?
If you'd like more details on upcoming events, click here.