Baby Boomer contractor attends BDR training to supercharge his exit strategy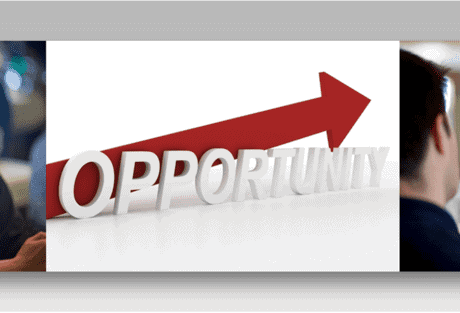 Duff Branin is President of Universal Mechanical Service in Redmond, WA. He started his company in 1986 and has grown it to become a leader in the design build market in Seattle and the surrounding region.
As a Baby Boomer, Duff has been thinking about what he will do with his business when he eventually retires. He attended BDR's Building a Company with Great Value: Maximize your potential sales price, Plan for a smooth transfer or succession, Prepare for a successful future sale to learn how to supercharge his business exit strategy.
Here's Duff's story:
"I just wanted to drop you a note regarding the Building a Company with Great Value class we just attended. Timing is everything!!
When you sent this to me, I had been thinking in the back of my head what my exit strategy might look like in the next few years, and I thought I had a pretty good plan… WOW! I realized that I have a bit more work to do and will someday have an exit plan that is a WIN/WIN for everyone!
During this class I started to realize all of the Training and Business Planning that our Universal Mechanical Service Team has been doing with the BDR Profit Coach Teams the last 20 years. It occurred to me that there are many connections with our continued BDR Classes, Annual Business Planning with Bruce, Monthly Profit Coach with Jennifer, and just how valuable the past training has added to our business. In fact, I realized, we not only survived the last 30 years and made a good living, but were pretty darn good at what we do!! We could not have done this without the relentlessness of Barry and Bruce and the whole BDR team to make these achievements come true!!
Your selection of the coarse leader Mike Maynard, sure is a great choice! Mike gave several real life scenarios, because he's been in the battle, sold a business and understands what it is like from an owner's point of view. And Mike's just a genuine likable guy!!
For anyone that has done "Business Planning" with the BDR team, they must realize how important it is to PLAN AHEAD!! Even if we are 10 years out from the Exit Point, this is just another part of the journey to insure that someday we may have a great Exit Strategy!! It is much more FUN and easier to sleep at night, when we plan ahead and pretty much predict the outcomes of our journey.
All of this collectively will lead to a successful journey and create a much more detailed and better exit plan.
Thanks again!!"
*************************************************************************************
Over 2,000 hours of research, analysis, and content development went into creation of Building a Company with Great Value: Maximize your potential sales price, Plan for a smooth transfer or succession, Prepare for a successful future sale. We believe it is by far our most powerful and impactful course yet and are offering it through BDR University in Atlanta on May 16-17, 2017 and in Phoenix on May 18-19, 2017.
Whether you're nearing retirement (next 3-5 years), thinking about it (5-10 years out) or just getting started in your business, you owe it to yourself, your family, and your employees to attend. The process of building a company with great value starts with you and starts now.