Contractors Learn, Recharge at Commercial Maintenance Workshop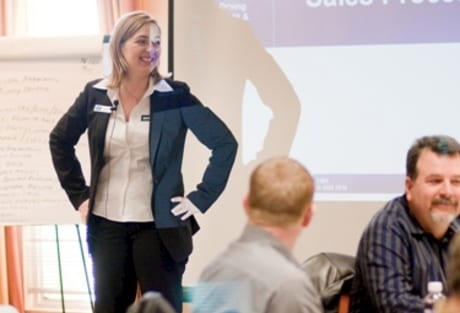 Commercial Maintenance Sales featured in the August 2010 edition of the PHC News
"I've flown to Seattle twice every year for the past ten, and each time, return home reinvigorated, newly inspired, and having learned something new and valuable for the business each time," said Mark Stout, president of Stout Heating and Air, an 18-person, full-service mechanical contracting based in Salisbury, NC.
Stout and his son, Ryan, were among the 52 contractors from all corners of the nation that came to the mid-March 2010 Commercial Maintenance Sales (CMS) workshop conducted by Seattle-based Business Development Resources (BDR).
A training and coaching firm focused exclusively on the HVAC/R industry, BDR unveiled the new two-and-a-half day class as part of their comprehensive Profit Coach program.
"BDR training's as thorough and complete as it gets, with all facets of the training focused on improving company success and profitability," said Stout.