Build an unstoppable team, crush the competition, and improve bottom line results!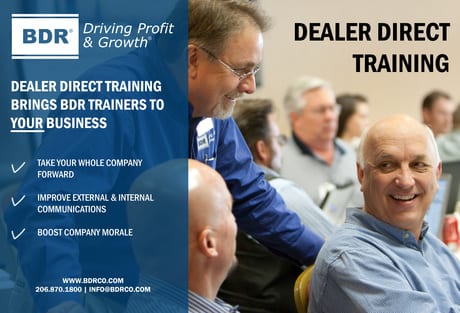 Build an Unstoppable Team, Crush the Competition, and Improve Your Bottom Line Results
BDR dispatches our top Trainers to your place of business to help your team embrace change and accomplish your company's ambitions. Our individualized trainings focus on driving the profit and growth needed for your company to thrive long-term.
With Dealer Direct, BDR trainers come to your company to help your Technicians and Installers learn how to improve customer service and capture more revenue opportunities.
BDR's Dealer Direct classes help:
Increase your monthly install truck revenue
Increase your monthly service truck revenue
Improve your company's working capital
Attain a higher close rate
Reduce callbacks
Maximize cash flow
Generate more leads for service and sales
Examples of skills practice at Dealer Direct trainings: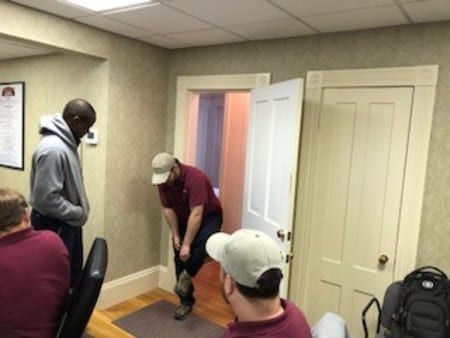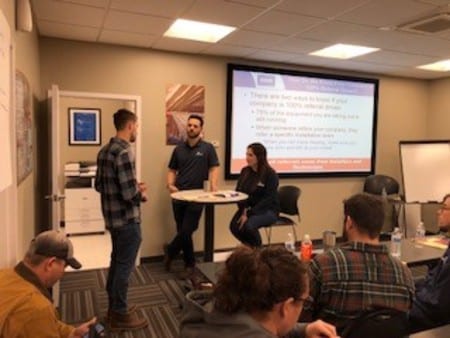 Schedule your team's Dealer Direct Training class now!
Here's what one attendee had to say:
"This class made me more aware of how important the procedures are to ensure satisfied clients, happy employees, and a profitable business. We have used some of the ideas in the past and some currently, but to put it all together in full implementation would make a world of difference in our business model."

"To see that BDR is helping us to achieve a higher standard for the industry is encouraging."
Albie "Chris" Clifton, Air Max, LLC
Consider Dealer Direct Training!
Call Candy Cunningham to discover how to reserve your Dealer Direct class that can help your results go from good to great. Get complete details and reserve your training dates today
Candy Cunningham
206.249.0607
candycunningham@bdrco.com
Learn more about BDR's Dealer Direct classes!