BDR's Human Resources classes were a success!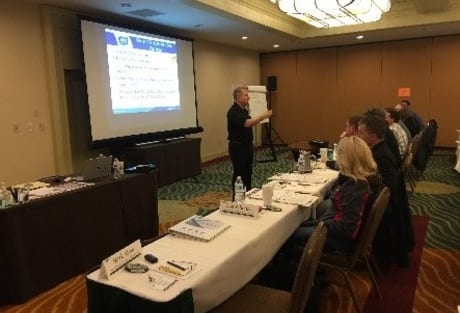 BDR's human resources courses, Recruiting & Retaining Great Employees and Successfully Developing & Managing Employees were a success! Attendees learned the best practices for recruiting, onboarding, and retaining great team members.
 "I love that Aaron tells you exactly what to do, step by step."

Christina Hendricks, Ballard Natural Gas Service
"We currently don't have an approved process for hiring. After this, we are going to implement these methods."

Dave Knight, Climate Control
"I'm excited about getting a better handle on recruitment."

Bob Goodrich, Danco Comfort Services
"Brought out aspects I never considered as a new Service Manager"

Chris Day, Ultimate Heating & Air
Attendees left with a renewed energy and written goals and actionable implementation items that they are excited to apply immediately!
If you'd like more details on upcoming events, click here