A client favorite, Structural Sales – Part 1, was a success!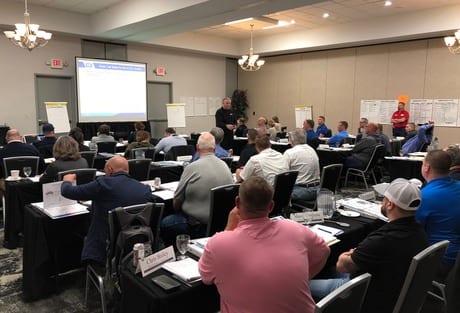 Attendees were re-energized and found a new perspective at Structural Sales – Part 1!
Attendees learned how to improve sales and closing rates, increase sales, and generate referral leads while delivering 360 degrees of trust and communicating value over price to the customer.
 "I had checked out of our business. Barry and the BDR Team helped me check back in."

Kathleen Kappen
"This was a great experience. Gave me the tools to do 3 million in sales in 2018. I plan to attend as many classes as possible in the future. I can't thank you enough for the work you did putting this program together."

Jason Verbeck
"Awesome class! A complete road map to help us successfully add a salesperson."

Keith Lawrence
"The Structural Sales class gives the perspective of how our biggest revenue department can be affected with customer care. It's easy to follow and very informatie. Makes you want to return and drive sales with a procedure and process. Barry makes you think and make you feel you can do anything!"

Lexi Dzielak
"BDR has really changed our company. Since we have been a part of the coaching and Profit Launch, our business has growna nd become profitable. My husband said he wished he listened to Barry back when we started our business."

Kim Kappler 
Attendees left with a renewed energy and a changed perspective of the importance of each process and procedure and how it affects the company's success!