BDR will be at ACCA's IE3 Tradeshow in February!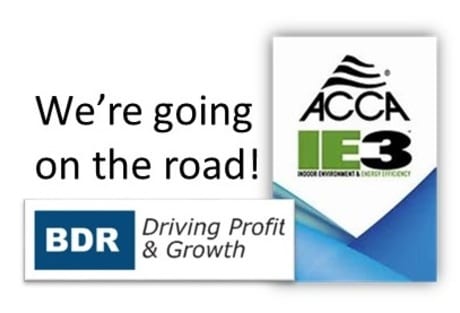 BDR is proud to announce that we are participating in ACCA's IE3 Tradeshow in Washington D.C. on February 12-14, 2018. We'll be at booth #734 if you want to come by and say hello – we hope you do!
Be sure to stick around for Barry Burnett's breakout presentation on Wednesday from 3:15 – 4:15 PM EST as he shares Top Business and Sales Strategies for the Next Decade!