Achieve More with a Service Group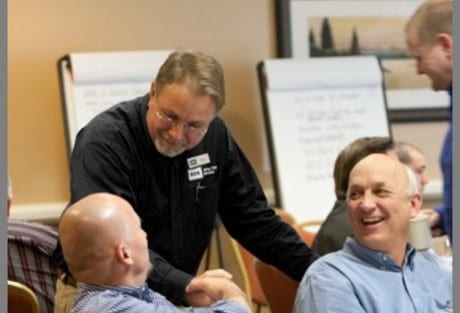 Service groups exist as coaching and training resources for every size contracting business. Membership in one of these organizations is far better than trying to 'go it alone.'
As much as I'd like to write about the hilarities of the recent NFL draft — which I thought went very well — I must stay focused to tell you about one of our May feature stories, on the advantages of belonging to a service group.
It's easy to become so wrapped up in your business that you rarely stop to check on its true condition. Like never being able to stop for breakfast or lunch or breakfast, you just plow on through.
But is your activity — to use that popular expression — "in the business" or "on the business"? Do you work harder but never smarter?
Working "in" the business means you can't get away from the daily stuff that continues to distract. The business is your junk drawer, and all you do is rearrange things; it's never truly organized. You might even still be going on service calls yourself.
Working "on" the business means you hang up the truck keys, delegate effectively, hire new or better managers, and examine the true state of your enterprise.
This month's issue contains a profile of three of three leading contracting business service groups operating today. These organizations exist to help business owners and managers work on their businesses, and reach greater heights of excellence and profitability.
We chose three groups due to time and space available; we did not intentionally exclude any groups. If you'd like some attention given to your HVAC support organization (as opposed to an association), write to me at tmciver@endeavorb2b.com and I will tell your story.
Service groups exist as coaching and training resources for every size contracting business. And yes, you can belong to a service group and still belong to and support our major associations, like ACCA, EGIA and PHCC. Association membership will become increasingly important as government seeks to change how businesses operate following COVID-19's disruptions to business operations. If the "new normal" makes no sense for businesses, your associations will lobby on behalf of its members.
The best service groups have a solid foundation of actual industry experience by their founders or faculty. They've worked in the field and in the office, and can apply those experiences to you and your team's daily operations.
BDR's faculty includes nine financial coaches, six of whom had previous experience in an HVAC business. Eleven of their head coaches also came from HVAC business backgrounds. They don't just "read up" on a subject; they've lived it.
Read about BDR HERE.
Service Nation wouldn't exist but for the initial support and guidance provided by numerous HVAC contractors like Mitch Cropp, Lee Rosenberg, Larry Taylor and Ron Smith.
Read about Service Nation HERE.
Success Group International, founded in 1999, uses a network of successful contractors to provide training on-site and during a series of events. One of its offerings is "The Successful Contractor" podcast, where you can see how success can be yours.
Read about SGI HERE.
Some groups also provide you with the purchasing power of the group, and you can take advantage of the group's purchasing power and arrangements with leading industry vendors.
One key to freeing yourself up to focus on the business, is to have an exceptionally qualified and adept service manager. In this article, BDR's Jennifer Shooshanian describes the attributes of great service managers that help grow a business, not just make sure appointments are kept on time.
As I write this on April 28, restrictions on personal movement intended to fight COVID-19 are being eased in parts of the country. HVAC business owners and technician and office teams can be thankful they were considered essential, even if all were working from their homes.
Our June issue and online content will include an article on how HVACR contractors made it this far through the pandemic, what they did to keep everyone safe, what they might do differently, and what did they learn through all of this?
If your HVACR business has performed exceptionally well, and you believe you have some good best practices to share for working through possible future pandemics, or about disaster management in general, please write to me at tmciver@endeavorb2b.com.