Your Territory Manager is a Partner for Success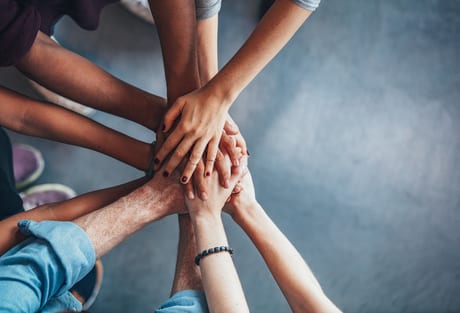 The right relationship with distributors will grow your business
For HVAC contractors, time is a precious commodity. You're working 7:00 to 5:00 Monday through Friday, but how much more time are you putting in after hours and on weekends just to keep the doors open? Probably more than you'd like.
It can be extremely difficult to pull yourself out of the daily routine to develop your business. You know what it takes to get to Friday, but have you taken time to plan beyond Friday to achieve your growth vision? Chances are that you're so mired in the day-to-day that you aren't looking at profitability and long-term goals.
You're not the first HVAC contractor to work that way, and you won't be the last. But putting solid business practices and strategy in place can dramatically improve your workplace, the quality of service you provide, and your quality of life.
But how can you get there? By leveraging the resources available to you as a contractor, and one of those resources is your distributor's territory manager.
More Than a Social Call
Territory managers shouldn't just be doughnut delivery people. They can provide more than just parts, fliers, and pricing pages. They can help contractors develop the business management skills to plan past Friday, and it's in the distributor's best interest to do so.
Distributors can't succeed without growing, thriving HVAC contractors, so helping contractors become better at business creates a win-win relationship. Many distributors offer business development resources through the territory manager to help the contractors grow.
The best distributors are hiring territory managers with robust business skillsets, professionals who are willing to share those skills with contractors. In this situation, if a contractor falls behind on accounts payable, the territory manager won't just put them on a payment plan. That doesn't get to the root of the problem. Instead, they will help the contractor figure out what's going on, helping them find a way to get profitable and stay profitable.
That's a relationship worth nurturing. The contractor can grow beyond just scraping by, and can expand services and take on more business. In turn, the distributor is moving more product and seeing its sales grow because its contractors are better business people.
How to Make it Work
How can contractors make the most of their relationships with distributors and territory managers? What can you do to show that you're interested in a partnership beyond the sales transaction?
First, realize that distributors aren't just warehouses of equipment. It can be tempting to nickel-and-dime your distributor, especially when you're struggling. Instead, look at the money you're spending to partner with a premier distributor as an investment in your business's health. The resources and training offered by these distributors can dramatically increase your profitability and the overall health of your business.
Because of the seasonality of this industry, many times the distributor winds up carrying the ticket for contractors until the busy season hits again. Keep the distributor relationship healthy by staying current on accounts payable, and if you're struggling, reach out to your territory manager proactively for guidance.
It's also important to attend trainings offered through your distributor. The more you learn about being a better business person, the easier it will be to run your business. You'll be a better partner overall, and you'll be able to attract the best talent in your market. Having great installers and technicians working with its products helps the distributor put its best foot forward to consumers, growing its brand recognition and yours in your market.
Keep it Personal
Across the industry, we're seeing more distributors move to an e-commerce model, and contractors are buying equipment online. There is movement towards eliminating the territory manager position, but it is a good idea for contractors to ask for and maintain in-person relationships.
E-commerce offers much-needed convenience for HVAC contractors, letting them order quickly when and where they need, making the ordering process more efficient. But a blend of personal attention and on-demand ordering is best for the health of your small business.
When deciding where and how to purchase equipment, look beyond the point of sale. Look for a partner who can help you take your business to the next level.
Beyond the Day-to-Day
Running an HVAC contracting business is more than a full-time job. It's likely that your business is family-owned and operated, with everyone working at or beyond capacity. Growing your business strategically takes an investment of time at the outset, possibly time you don't think you have.
But, if you have a strong relationship with your distributor and territory manager, you have a built-in partner for setting those strategies and gaining the skills you need to grow your business. They can help make your investment of time pay off in increased profits and a better quality of life.
About Candy Cunningham
Candy Cunningham is the Distributor Relationship Specialist & Trainer for Business Development Resources (BDR), the premier business training and coaching provider to the home service industry. Candy has over three decades of experience in HVAC, with roles in distribution sales and territory management. As a territory manager, she was recognized in the Top 10 Percent of National Distribution Sales on three separate occasions. Now an integral part of BDR's training department, Candy leads training classes focused on maximizing results as well as guides distributors in building training journeys for their customers. Learn more about BDR at www.bdrco.com. 
Read the article from BDR Distribution Relationship Specialist & Trainer Candy Cunningham in ACHR News!