Why HVAC Contractors Should Train Techs in Soft Skills to Remain Successful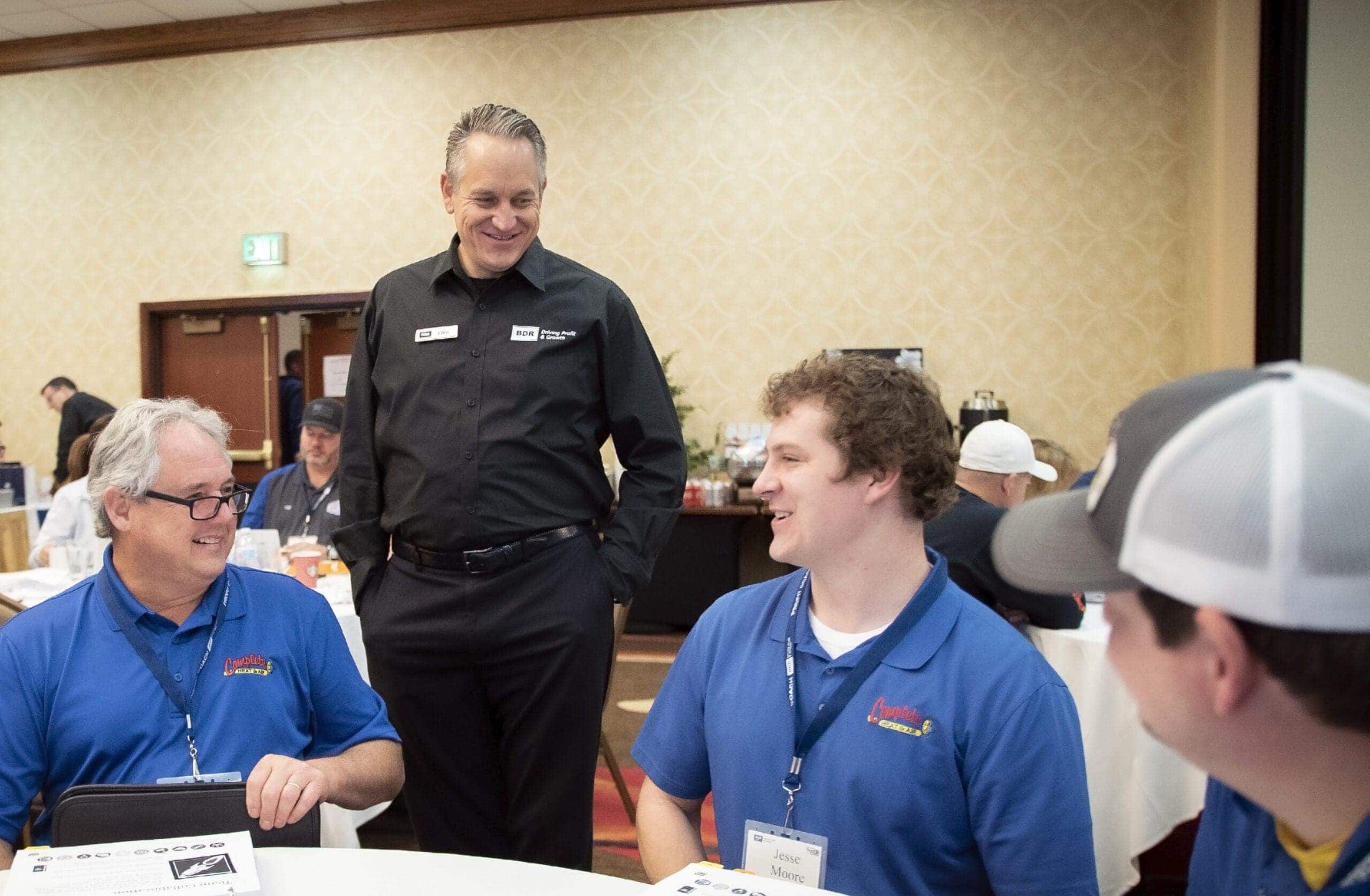 Companies need more than just technical skills to thrive
HVAC business owners and managers spend a lot of time and money searching for the right technicians to bring on board. But hiring for technical skills alone can be harmful to your business.
New technology and the Internet of Things have forever changed how HVAC businesses run, and the new breed of technicians are very tech savvy. Technical schools do a great job of preparing students in the technical and mechanical aspects of HVAC, refrigeration servicing, and repair. But the focus is on making sure a lot of technical information gets absorbed in a short amount of time, not the interpersonal skills of their students. The need for strong communication skills is equally important and plays an important part in the softer side of the business.
Just one poor review on social media channels can put a dent in your brand image, financial success, and your technician's self-confidence. While this isn't the only reason training your technicians in the finer aspects of communication is crucial, it's a big one. Having the ability to build relationships with homeowners is just as important, if not more important, than having the best technical and mechanical skills on the planet.
Why Are Soft Skills So Important?
Imagine one of your highly-skilled technicians takes an emergency call for an elderly client with no heat on a frigid day, and it's the first time this homeowner has called your company. It's an opportunity to delight this new customer with great service and with kindness and compassion for what must be a very scary situation. The service tech bangs on the door, trudges in with dirty, wet boots, coughs loudly, and demands to know where the malfunctioning system is. This could end up being a very unhappy customer.
It's an exaggeration, but maybe not too far off the mark. What could happen as a result of bad communication or lack of communication like this? The customer could ask your tech to leave, making everyone unhappy. Then they tell a friend about it, the friend tells another friend, and soon it's all over social media along with your business ending up as a trending hashtag, and not in a good way.
Your technician's soft skills make a difference in your business' image, which in turn affects whether your business is successful or not. So, it's important to hire for attitude and communication skills as much as technical skills. Then continually train on communication once they are on the job.
How to Make Sure Your Technicians Are Good Communicators
Some people are good at talking and have a gift for making people feel at ease. But it's not a skill most HVAC service businesses value highly. Change your hiring procedure and adapt it to include social skills screening and/or training to improve your retention and reduce turnover.
When screening applicants, look for good communication skills, not just tech skills. This is crucial, since seeing how a new recruit acts during the interview can help determine his or her social skills. Offer the applicant an opportunity to show their personal side.
Create an onboarding process that includes technical and social assessments. Some HVAC businesses don't have a robust training process for new hires. Reading an employee handbook and riding along with another employee for a week or two may be all the training offered. That's not helping you or your employees. Have a written plan for onboarding, and a review process that allows you and the employee to assess his/her progress at specific points in the hiring or probationary period.
Develop a professional, written training plan for all employees. Completing a formal training program can not only help make sure all employees have the technical skills to be successful, but also the interpersonal skills needed. Make sure all employees complete the same program, with ongoing training offered to those who need it or wish it. Roleplaying practice sessions can be extremely helpful for all employees, not just new hires.
Invest in your employees by investing in their success. Sometimes a new hire just isn't a good fit. But if you have a successful employee who has lost their confidence after a bad encounter with a client, there are options. Some businesses have been able to save their investment in that employee by offering outside training courses or programs to get them back on track.
Hire a professional trainer or coach to assist in onboarding or training. If your business has neither the training staff nor the time to devote to professional onboarding and training, outside HVAC training and coaching businesses exist that can transform your hiring and retention. Professional trainers have made a huge difference in the success of hundreds of HVAC businesses and their employees.
As we head toward 2021, hiring well-rounded technicians with both the technical and the social skills to elevate your business from just another HVAC company to one that exceeds customer expectations matters. The competition is becoming fiercer, and customers are demanding more from their service providers. Training that helps techs learn to build rapport and trust with customers is the best investment you can make in your business and in your employees.
About Dave Consulo
Dave Consulo is a Head Coach and Trainer at Business Development Resources (BDR), the premier business training and coaching provider to the home service industry. Dave has two decades of experience in the HVAC industry with seven years of management experience in sales, installation, and service. Dave has a passion for working directly with service technicians on customer communication and soft-sale skills and co-authored a BDR coaching program on service technician excellence. Learn more about BDR at www.bdrco.com. 
Read the article from BDR Head Coach & Trainer Dave Consulo in ACHR News.