Sarwesh Kumar Receives Business Valuation Certificate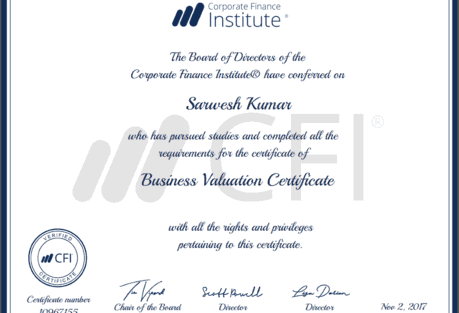 We are excited to announce the newest addition to the group of Business Valuation Certificate members. Sarwesh Kumar has received his Business Valuation Certificate. He joins Mike Maynard, Barbara Geiger, Kimberly Wibbenmeyer, Gary Heath, Kevin Nott, Scott Tinder, and Matt MacArthur in this accomplishment.
This is a prime example of how BDR team members continually look at ways to improve their efficiency and productivity through certifications. We congratulate Sarwesh on this achievement.
Congratulations, Sarwesh!