BDR Launches Training Class to Help Plumbers Supercharge Growth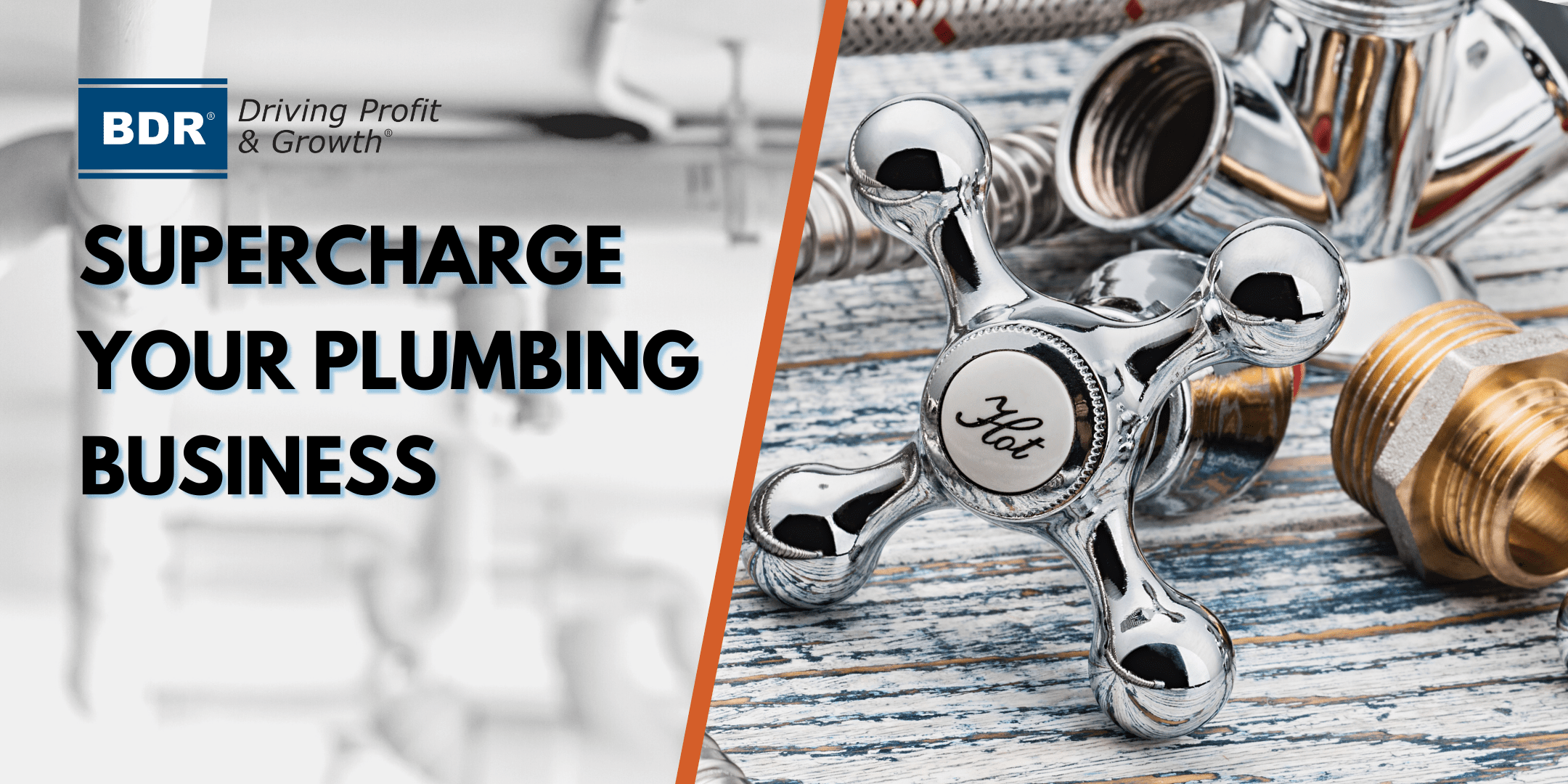 Supercharge Your Plumbing Business prepares owners, managers, and plumbers to implement proven, data-driven strategies for maximizing labor and driving sales and profitability
SEATTLE — Feb. 21, 2023 — Business Development Resources (BDR), the training and business coaching authority for home services industry professionals, announces the launch of a new training class to help plumbing contractors boost productivity and profits in 2023.
Supercharge Your Plumbing Business offers owners and managers of plumbing companies proven strategies for streamlining operations to maximize existing labor resources and improve profits.
"We want to empower leaders in the plumbing industry to identify and take advantage of opportunities for growth in their markets," said Matt MacArthur, director of training and marketing for BDR. "Supercharge Your Plumbing Business is designed to help them manage the specific challenges in their industry and continue to grow and reach their goals."
Supercharge Your Plumbing Business prepares plumbing owners and managers to:
Improve their understanding of financial statements and use them as tools to drive business growth.
Apply management metrics like break-even and gross profit per man-day, helping them eliminate lost labor time and callbacks.
Employ a retail sales approach that focuses on educating the customer.
Offer and sell profitable plumbing service agreements along with more upsell equipment and accessory products.
The new training offering is now available for distributors to book for their plumbing customers, adding value to their partnership and helping their customers drive future success with their business. Distributors can contact BDR's Distributor Relationship Specialist, Candy Cunningham (candycunningham@bdrco.com), to add the class to their training schedule.
For more information about Supercharge Your Plumbing Business, visit https://www.bdrco.com/event/supercharge-your-plumbing-business/