BDR Announces Virtual Training Options to Empower Contractors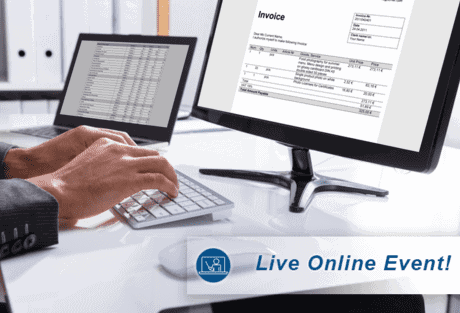 SEATTLE — Mar. 26, 2020 — Business Development Resources (BDR), the top provider of business coaching and training for home service contractors, dealers and distributors, is offering accessible online financial management training to help contractors maximize the popular QuickBooks business software and continue to meet business goals during changing economic circumstances.
BDR's QuickBooks for Contractors workshop enhances understanding of QuickBooks accounting software and teaches business owners and managers how to apply QuickBooks specifically for the contracting industry. The livestreaming QuickBooks for Contractors workshop led by BDR trainer and vice president for dealer coaching services Kim Archer will be offered April 7-9.
"Contractors are providing essential services that we all rely on, and at BDR we want to make sure that they're set up to succeed," Archer said. "By expanding our online and livestreaming sessions, we're providing the industry-leading training and expertise BDR is known for while ensuring the health and safety of the people who benefit from our service. It's important to us that the hard-working men and women who keep residential and commercial HVAC, plumbing, and electrical services running continue to meet demand while also meeting the needs of their business."
In the virtual workshop, participants will learn:
Important QuickBooks applications for the contracting industry.
How to maximize QuickBooks for their company.
How to properly maintain accounting information to reach business goals.
"QuickBooks for Contractors provides real-world tools and strategies that owners and their management teams can apply immediately," Archer said. "The goal of the workshop is to provide information and skills that will allow them to incorporate QuickBooks more efficiently and productively into the management of their businesses so they see the maximum benefits of the program. We want to equip them to get the most out of one of the most important business tools they have."
Kim Archer is the lead trainer for BDR's financial courses, Accounting & Office Management and QuickBooks for Contractors. She also serves as BDR's Vice President for Dealer Coaching and is the architect of BDR's Profit Launch business planning workshops. She created templates used to produce hundreds of monthly financial statements, with combined client revenues over $1.8 billion.
If you'd like more details on upcoming events, click here.
About Business Development Resources (BDR) 
BDR (Business Development Resources) is the premier provider of business training and coaching to HVAC contractors and distributors, established in 1998. BDR's Profit Coach program has a membership of 600 leading contractors. Ten thousand HVAC professionals across North America attend BDR training courses annually. Nearly 1,000 industry professionals attend Profit Launch, BDR's planning workshop. For more information, please visit www.bdrco.com.