Transitioning HVAC Companies from Office to Remote Work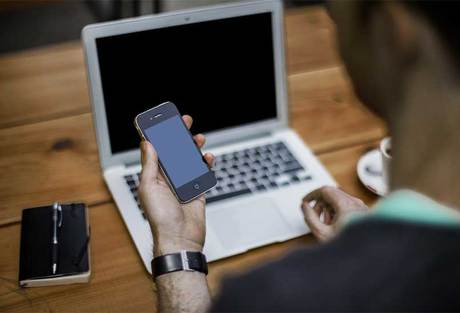 Contractors and consultants offer advice for navigating this changeover
With the outbreak of the COVID-19 pandemic, a large number of businesses are transitioning to work-from-home models. Employees accustomed to working from an office are needing to adjust to a new setting, teams are needing to find new ways to communicate with one another effectively, and owners are challenged to continue cultivating a company culture and invest in the training of their employees. HVAC contractors are not immune to these changes.
ACCOUNTABILITY AND COMPANY CULTURE
Tammy Vasquez, senior head coach for Business Development Resources, said that a large aspect of continued success in the transition from office to home is clear expectations. She said that each team member should have a clear job description, a daily task list, and an awareness of the priority of each task involved in their position.
She also said that companies should understand the environment change from office to the home. Childcare or schooling situations could impact an employee's availability throughout the day, so there should be clear discussion about the expectations of when employees are to work, and what work is to be completed. Honest communication is also important toward customers, she said.
"Push out communication to your customers that is factual — not anything that creates fear — continuing to educate them and informing them of the choices they have," she said.
Vasquez explained that the value statements of companies becomes incredibly important during times when remote work is being done, which can help foster company culture, even virtually.
"Pick a value statement, and a team member can take that value statement and come up with something that they can do for the company, for each other, or for their community," she said. Then, when an employee serves somebody in a really excellent way, living out that value statement, the news can be shared either over social media or even email, leading others to be encouraged in what could otherwise be a discouraging time.
HEALTH AND SAFETY
Rob Minnick, president/CEO of Minnick's Inc., said that the transition to working from home affects the office staff of HVAC contracting companies the most. Technicians, by nature of their position, perform the majority of their jobs remotely as they interact with customers. However, office teams will need to learn how to communicate over virtual meetings and email when they are unable to see one another face-to-face.
Accountability is important to ensure that people are truly "working" while at home and not merely sitting on the couch.
"They should have daily and weekly goals that they need to attain to and get done, and be able to prove that they're getting them done," Minnick said. "The owner and/or manager needs to be touching base with people each day." He explained that companies should make daily calls with each employee a priority to ensure people are equipped to get work done, and make time for company-wide calls as well.
Accountability doesn't only apply to office staff, though. With the outbreak of the coronavirus pandemic, contractors need to ensure that technicians are taking the proper safety precautions, obeying the orders given to them from above. Minnick's Inc. employs a training/safety supervisor, which becomes handy in a time such as this.
"He goes out to the jobs where the techs are working and verifies that they are doing all of the protocols," Minnick said. He also explained that his company reaches out to customers before they ask about safety precautions, explaining (before the technicians arrive) how they will keep the customer safe.
"The steps we're talking is always at the top of our Facebook page and our website," he said. "After going to a page on our website, after 10 to 20 seconds, a window's going to pop up and tell you the precautions we're taking as well."
LEADERSHIP AND EDUCATION
Chris Hunter, owner of Hunter Super Techs, said that this is a time for contractors to be confident leaders for their companies.
"At this time, more than ever, our teams are looking for answers," he said. "They're looking for vision, and this is where leaders have to step up. They have to be as visible as they can, and overcommunicate." He also said that even if contractors aren't able to physically with employees, they can still use technology to lead and encourage employees.
Part of this leadership, in Hunter's opinion, is establishing effective procedures so that everyone involved knows exactly how service calls, communication, payment, and other standard processes will be handled.
"All these important things the leader needs to define quickly, because the longer it goes, the more things are up in the air, the more chance there is for confusion." He said that in crisis times like the COVID-19 pandemic, leadership has the opportunity to shine in a special way that employees and customers will remember far down the road.
"When we signed up to be in the trades, we knew this was a people-service business," he said. "And now more than ever, people need us — and we're here to serve."
As a way of serving customers, Hunter recommended clear processes in place so technicians know how to keep themselves and the customer safe. This involves safety steps like wearing gloves, masks, hand-washing, social distancing, and sanitization of iPads. He said that customers are paying especially close attention to these hygienic measures now.
Communication also becomes an important part of effectively leading people. Hunter recommends video communication services like Zoom or Skype, and running multiple calls a day with team members. He said that this transition from working to home could point out ways companies could improve their workflows, even after the pandemic passes.
"When we come out of this, companies are going to be leaner, meaner, and more efficient," Hunter said. "They're going to be able to operate at a much more efficient level, because they're learning things like drive-through parts pickup, video communication, and putting out videos from the leadership for the training of their teams."
Even training doesn't have to stop, Hunter mentioned. Hunter owns the training company GoTime Success Group, and they are currently seeing an uptick in training sessions being completed through their online university.
"Put your people first," he said. "And the best way to invest in your people is through training. So my advice is, double down on it. Utilize your downtime to come out stronger so whenever you do get the green light, you're not only more prepared, but you're ready to take those skills and deliver them to the customer."
About Tammy Vasquez
Tammy Vasquez is a Senior Head Coach for Business Development Resources (BDR), the premier business training and coaching provider to the home service industry. She has built a highly successful two-decade career in the HVAC industry spanning sales, marketing, management, operations-process development, and business management consulting. By applying concepts and techniques learned from training and through the practical education and experience gained by working in the HVAC industry, she has established a long-term track record of success and implementation follow-through. Learn more about BDR at www.bdrco.com. 
Read the article from BDR Senior Head Coach Tammy Vasquez in ACHR News!