The Future Is Now: Adapting to Change is the New Normal for the HVAC Industry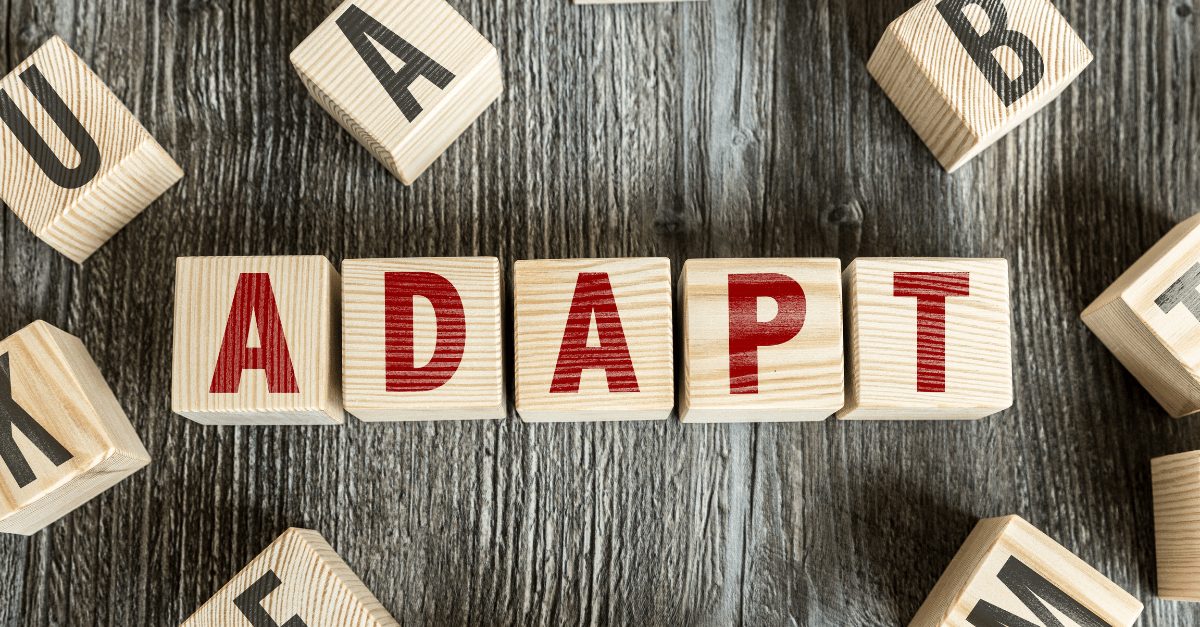 The tools and processes HVAC professionals relied on before COVID-19 aren't the ones needed now.
The challenging circumstances of 2020 dramatically altered every aspect of the industry. Contractors and technicians faced unprecedented challenges in their mission to deliver essential services. Success required rapid adapting to change with evolving customer expectations about safety, efficiency, and transparency.
Many of the tools and protocols developed or widely adopted in 2020 and 2021, like remote technology and contactless service options, will remain as part of the industry for the foreseeable future. The ability to quickly recognize and proactively respond to shifts in the industry landscape will be key for HVAC professionals going forward, even in a post-pandemic world.
Technology was a major topic in the industry before COVID-19, but adoption of field management software, automation tools, artificial intelligence, drones and other advanced equipment still lagged behind other sectors. Tech adoption accelerated in 2020 and that trend is continuing in 2021. Currently, the field services may be as much as four to five years ahead of where they would have been technology-wise without the disruption by the coronavirus.
A public accustomed to e-commerce, streaming video, same-day delivery and social media now expects the same convenience and accessibility from their HVAC, plumbing and electrical service providers. Online and remote scheduling, diagnostics, procurement and payment are no longer optional for field service contractors. Consumer preferences and technology will continue evolving at a rate faster than many of us in the industry are used to. The "normal" we hope or expect to return is not just around the corner.
Even though the radical evolution of customer expectations is obvious to those of us inside the industry, that's not a cushion for contractors and technicians to take their time in adjusting. The learning curve now is short and steep. A business owner with a malfunctioning HVAC system doesn't want to pay for the time it takes a tech to learn how to use his new mobile software platform.
We know a robust social media presence and an effective, responsive website are necessary for modern businesses. Now the same principle applies to the technological advances customers have experienced, either with contractors or in other service industries. The visual representation of information provided by remote and virtual technology established a new baseline for communication between contractors and customers.
Simply putting new toys in the hands of techs is not enough. Customers want experts they can trust, not just the latest gadgets and gimmicks. Demonstrating how technology empowers your company to deliver the most efficient and effective service available is a powerful differentiator and offers a new direction for carving out competitive advantage.
The major lessons for our industry from the last year aren't just about technology. Customers and suppliers have grown used to streamlined processes and safety measures that were originally designed to limit contact, but which have now proven to be drivers of efficiency. Contactless delivery and service options not only reduce exposure and risk, they minimize friction in all stages of a contractor's job, from procurement to installation or maintenance.
The past year has been stressful across the board. We're all looking forward to a time when we're using technology and streamlined processes simply because they work, not because they're holding an infectious disease and weary public at bay.
Discipline and commitment will help us reach this point. It's important for our entire industry to continue maintaining strict safety protocols and keep training our team members so we remain up-to-date and informed about rapidly evolving best practices. As we head into the busy summer season, remember to continue supporting your front-line technicians. Make sure they have the tools and training to deliver exceptional customer experiences and they will continue to be the foundation on which you build your brand.
Ultimately, we should all grow used to the idea our industry won't go back to being like it used to be. The current extreme conditions may not last, but the lessons of this period will feed the evolution of the business of field services. The technology and frictionless service that have been essential for the last year will remain key elements for contractors going forward. Even more importantly, the capacity to listen, learn, engage and adapt will be a major difference-maker for service providers as the pace of the industry continues to accelerate.
Dave Consulo is a head coach and trainer at Business Development Resources (BDR). He has two decades of experience in the HVAC industry in positions ranging from helper, installer, and installation team leader to sales rep, with seven years of management experience in sales, installation, and service. As installation and service manager for Peck Heating & Air, Dave set dozens of performance records for his company. Dave has a passion for working directly with service technicians on customer communication and soft-sale skills and has co-authored a new BDR coaching program on service technician excellence.
About Dave Consulo
Dave Consulo is a Head Coach and Trainer at Business Development Resources (BDR), the premier business training and coaching provider to the home service industry. Dave has two decades of experience in the HVAC industry with seven years of management experience in sales, installation, and service. Dave has a passion for working directly with service technicians on customer communication and soft-sale skills and co-authored a BDR coaching program on service technician excellence. Learn more about BDR at www.bdrco.com. 
Read the article from BDR Head Coach and Trainer Dave Consulo on HVAC Insider.