Lead Head Coach & Trainer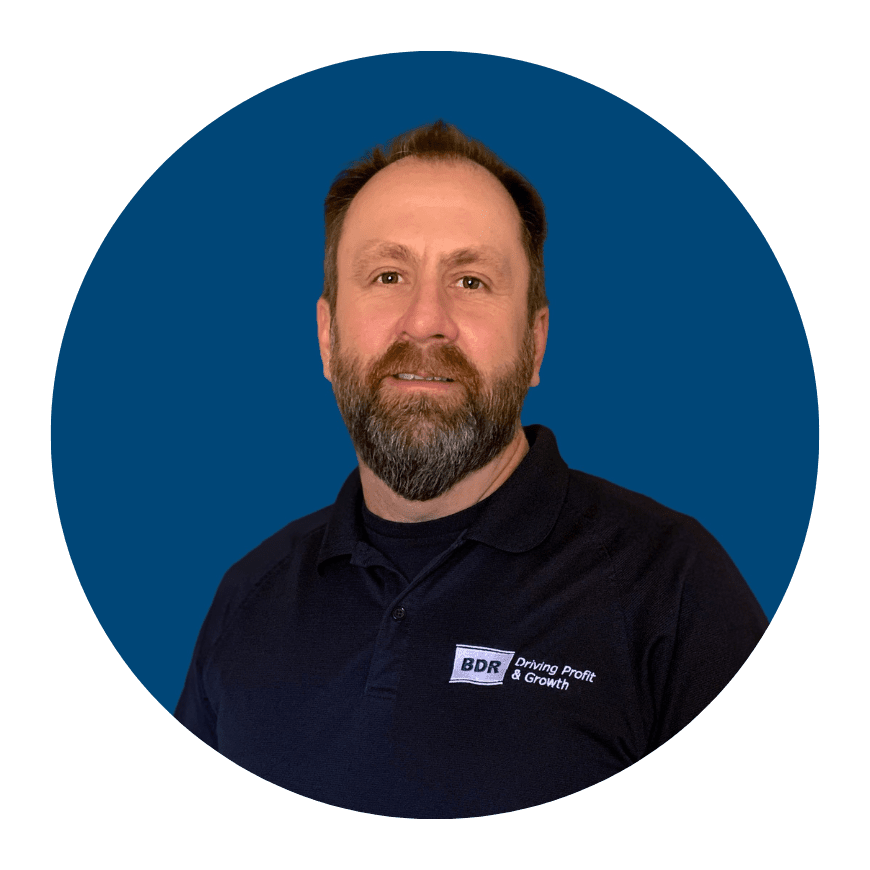 Certifications & Accolades
Acuity Institute - Change Management Professional
National Center for Construction Education and Research: Certified Master Trainer for the Core, 1st, 2nd, 3rd, and 4th-year curriculum
Mechanical Contractor: Florida
EPA Proctor: Conduct training for and administer EPA Refrigerant Test Certification
Critical Facility Managers Group / Certified Managers Group
The John C. Maxwell Team - Leadership
Jeff has 26 years of experience in the contracting trades, with the last 20 years in HVAC, starting at the ground floor level and rising to Chief Operating Officer for a $40 million business. He has always started at the bottom rung and worked his way up, quickly mastering a wide array of roles in installation, service, and building automation spanning the residential, commercial, and industrial markets. In terms of management experience, Jeff has a total of 18 years and has excelled at each assigned role, including Service Manager, Project/Division Manager, General Manager, Vice President of Operations, and Chief Operations Officer.
He has worked for companies ranging in size from "start-ups" with three employees to $1.4 billion in revenue. He has run multiple divisions and a couple of companies ranging in size from $1.5 million to $12 million in revenue, with full P&L responsibility for three companies. Just before joining BDR, he was COO with full P&L control for $40 million in revenue and management responsibility for three Vice Presidents across four divisions, with a staff of 204 employees. He has been very successful working within complex corporate structures and he has union and non-union experience. He is adept at translating management goals into project execution while garnering respect and cooperation from co-workers, and promotions from employers.
After a five-year career as a commercial/industrial electrician, Jeff switched to the HVAC industry in 1995, starting as a helper in residential construction. His first role was to paint/seal ductwork in residential new construction. From this start, he worked his way up to crew leader, foreman, and install coordinator. He then transitioned into service as a technician where he quickly moved up to lead technician and then to service manager. On his way to senior management roles, Jeff has earned the business knowledge that only field production and mid-level operational roles can teach, like Project Estimator for jobs ranging up to $5,000,000; Project Manager, up to $12,000,000 in size; and General Manager. Thus, he has a clear understanding of how things are supposed to work at the tactical levels.
For over the past decade, he has effectively been a business coach for his management staff to become more successful through team building, efficient process changes, procedure implementation, financial tracking, and implementing accountability through key performance metrics necessary for a successful business. He has experience in:
Executing total business turnarounds.
Initiating and managing corporate restructurings.
Implementing mergers & acquisitions.
Executing successful corporate culture integrations.
Managing business start-ups in new territories.
He has done a considerable amount of complete "in-the-weeds" step-by-step, tactical employee training for a wide array of company roles and job duties spanning many departments in the HVAC industry.
Jeff is extremely organized and driven. Throughout his career, he has continued to strengthen his business education as well as his technical knowledge and skills in the HVAC-R industry. He continues to "give back" to the industry by teaching others best practices and by participating in industry trade associations to raise professionalism awareness.
View Other BDR Team Members