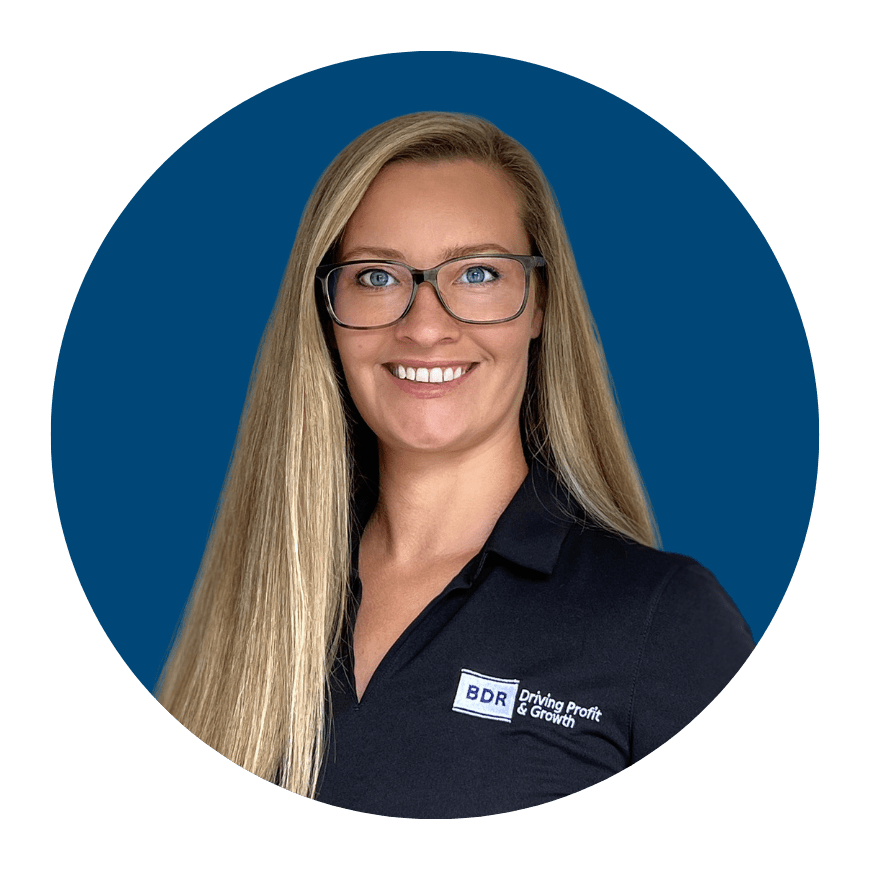 Certifications & Accolades
Acuity Institute - Change Management Professional
Fusion - Certification for Piping
WaterFurnace Geothermal Certification - Residential Earth-Loop Design & Installation
North American Technician Excellence - Manual J, D, & S
Gwen brings 14 years of experience spanning sales, marketing strategy, installation and service management, accounting systems set-up, and back-office operations. She has worked her way up, through, and across virtually every office, operations, and supervisory role in HVAC.
She introduced three different sales strategies and programs that dramatically increased profitability and morale and implemented scores of supporting processes and procedures across all operational functions.
As the GM for her employer, Gwen successfully guided the company through a significant software conversion onto Desco, integrated with QuickBooks with departmentalized financing enabling the team to monitor the company's financial health. She then implemented a consistent job-costing process for profit-accountability.
Armed with the correct data, Gwen was able to identify strategies to grow top-line revenue and increase gross profit incrementally. She implemented specific programs and sales processes that transformed the business:
In Residential Retrofit, she boosted the company's average sale from $5,500 (14 SEER) to $10,000 (20 SEER) using BDR's GBBF + Tiered Financing sales program model.
The company sold fewer systems, with less labor, and made more money as the Gross-Profit-per-Man-Day (GPMD) increased from $400 to a range of $1,500 – $2,500 per job, a 275% – 525% increase in GPMD!
In residential service, Gwen implemented an Accessory Program that drove the average ticket from $130 to $450 – $600 in the 2015 fiscal year. Along with a flat rate adjustment, service had "never been so profitable."
Implemented a new pricing strategy that set the criteria for accepting residential new construction and light commercial projects, stabilizing cash flow and ongoing profitability.
Improved the sales process for the technicians and sales team in demonstrating the impact indoor air quality products can have on a client's health.
Gwen was coached by BDR for years and "loved BDR from the start." As such, she has a unique client-experience perspective that is comforting to her clients and gains trust and buy-in faster, which, in turn, accelerates positive results.
Gwen believes, "Building a sales culture is the key to business success. My passion, my favorite, is sales. Planning, building processes, tracking the numbers, the ritual of the sales process, and winning referrals. Nothing says success like earning team-based referrals."
View Other BDR Team Members