Scott Tinder Receives the Kaizen Certification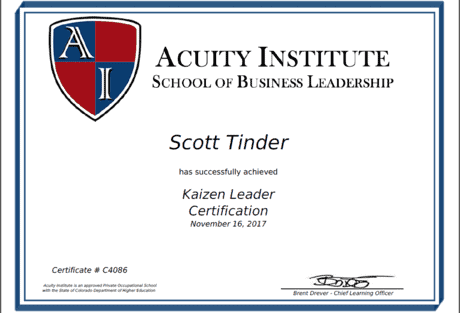 We are excited to announce the newest addition to the group of Kaizen Certification members. Scott Tinder has earned the Kaizen Certification. He joins Angie Swartz, Gary Heath, Alicia Frias, and Nicole Watson in this accomplishment.
We are proud that BDR Team Members continually seek a variety of areas to improve themselves through certifications.
Congratulations, Scott!