Marketing 101 for Plumbing Contractors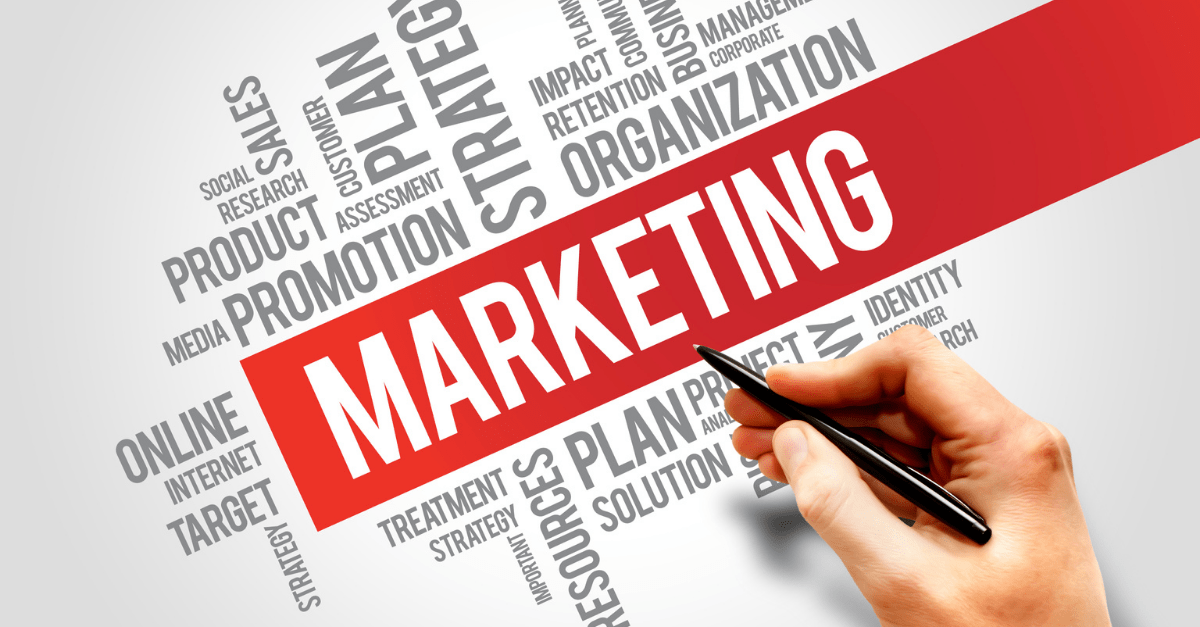 Experts offer guidance and information on marketing strategies.
Marketing is essential for any small business, especially plumbing and heating contractors. Businesses need customers, and in order to attract customers, businesses need to market themselves, their services and their brand. It used to be service contractors could just place an ad in the phone book or local paper to attract customers. Today, the vast array of marketing solutions can be confusing. Thankfully, Plumbing & Mechanical picked the brains of some of the best in the business to offer advice.
Don't get intimidated by digital marketing
Chris Yano, CEO, RYNO Strategic Solutions, notes digital marketing can be elusive for many plumbing contractors.
"Obviously the landscape has changed over the years, but there are some foundational principles that are often misunderstood that can lead to the worst approach to digital marketing — inaction," he says.
Contractors need to think of Google as a marketplace for new customers, Yano stresses.
"Shifting your mindset to that is subtle, but it will inform how you approach strategies to being found through Google search by new customers," he says. "The most common occurrence that we encounter at RYNO is rebuilding trust with plumbing contractors who have tried countless approaches to performing well with Google. Our advice is to companies that have tested different strategies and not 'felt' successful, is to keep it simple.
"Google's number one product is relevant search engine results," Yano continues. "The moment that someone types 'plumbing company near Houston' and a page full of results from Kansas City show up, Google's product brand and diminish. The stakes are super high for Google to retain consumer trust. That is why it is so important for Google to trust who you are, what you do, where you do it and why their customers should do business with you. What I just described there is what your entire Google campaign should seek to answer. You want to tell Google this every single day, in as many ways as you can. It sounds simple, and to some degree it is, but it requires a really thoughtful approach to being found online for the services you offer in the places you offer them."
Yano also points out there is no quick fix to becoming or staying relevant with Google —there is no finish line.
"Remember, you are not just telling Google that you are relevant, you are continuously charged with telling Google that you are more relevant than your competitors," he explains. "This requires a consistently executed strategy over a long period of time. Plumbing contractors should allocate a percentage of revenue to Digital marketing based on their growth goals."
One of the most common mistakes RYNO sees is when plumbing contractors bounce from marketing company to marketing company year after year, Yano notes.
"Imagine that every six months your local grocery store is sold and the new owner rearranges the entire store and adds and discontinues products," he says. "Eventually you would get frustrated a find a different grocery store. Google is no different.
"A great place to start is by simply creating a page for every location that you are targeting, and every service that you offer," Yano adds. "Some companies can write this content in house, and some companies should hire an external content writer. If you are in Houston but targeting the Woodlands, you should have a page specifically for "drain cleaning in the Woodlands" and another for "water heater repair in the Woodlands," etc. From there, you want to measure the performance of that individual page every single month, and make sure that the revenue being generated from that page meets your revenue goals."
Yano says the first thing plumbers can do is seek an evaluation of their current website on its visibility for plumbing keywords in their target areas.
"Do not fall for sales tactics," he warns. "Find someone you can trust that can show you which search terms you are showing up for, and which ones you are not. Plumbing contractors should also set up Google Local Service ads. This is a relatively new product from Google that is showing great ROI for participating contractors."
Keep in mind, digital marketing is here to stay.
"Digital marketing will not become less important in the future," Yano says. "Our advice to seek trusted counsel from professionals that operate in the plumbing industry and come up with a multi-year game plan that seeks to become more visible to more new customers."

Developing a marketing budget
Because all plumbers in a market are vying for the same business, finding the right place to spend dollars is something the best business owners are constantly evaluating, according to Heather Ripley, founder and CEO, Ripley PR.
"I've found there's still a lot of confusion among business owners as to what the actual differences are between marketing, advertising, public relations and branding," she says. "Marketing is everything you do that tells potential customers about the products and services a company offers. This includes your website, social media posts, press releases, mailers, billboards and even paid ads.
"Advertising is a one-way conversation — it's repeating the same message over and over to keep your business name top-of-mind," Ripley continues. "Public relations is a way to attract attention to your service business through third-party channels, such as news articles, feature stories and interviews on TV or from customers themselves who offer testimonials and great reviews. While advertising and marketing can help boost your brand's exposure, PR complements your messaging through trusted earned media sources that carry more weight with consumers. PR also manages your reputation, and protects it in the event of a crisis or disaster. All of this works together to create your brand story."
In Ripley's years of experience, she has seen many different recommendations on how much a home service company should be spending on marketing.
"I have seen $1 million to $2 million businesses spend about 10% of their budget on marketing, and larger companies, $5 million and up companies, may need to budget about 5% to 6%," she says. "Testing different forms of marketing, including public relations, can help you drill down on the best percentage for your business, depending on what's working best. Also, marketing tactics for service businesses are constantly evolving. For instance, content marketing and SEO were a much lower percentage of the marketing budget 10 years ago, but now businesses need to spend more on these particular tactics. Proper focus and budget should also be given to platforms that allow you to speak directly to your customer, such as social media.
"When a company has a solid marketing strategy, it creates a seamless image that solidifies the brand no matter what type of marketing, PR or outside communication the consumer sees," Ripley adds.
Tammy Vasquez, lead coach for Business Development Resources (BDR), notes that now is not the time for contractors to let up on their marketing efforts.
"How they spend their time, money and efforts may need to change," she explains. "The pandemic has opened opportunities for contractors to do business differently and enhance their communication methods with their clients.
"Before determining the specific strategies and tactics, an owner needs to assess the results of their marketing spend," Vasquez continues. "Tracking key metrics such as lead quality, number of new customers each month, revenue per campaign/source, cost-per-lead and acquisition cost of a new client must be in place to determine if adjustments to the monthly budget are needed."
Once an assessment of marketing spending is complete, contractors then review their current messaging, according to Vasquez.
"Does the message support the sales goals for service and installation?" she asks. "Is the messaging consistent and does it deliver a positive brand impression? Does it align with the vision and the values of the company? Simon Sinek said, 'People don't buy what you do, they buy why you do it.'"
To capitalize on the opportunities related to communication and methods of doing business, contractors should focus on digital presence and client interaction, Vasquez notes.
"Updating your website with features including pictures of your actual team members at job sites, as well as adding recent reviews and testimonials, is an easy way to immediately add value to your brand," she says. "Other web features such as chat services, online payment and virtual scheduling can help serve your potential customers faster and more efficiently. Social media can also play a large role in meeting your clients where they are at. Videos and pictures of your team in action, addressing a concern and sharing educational information on Facebook is a great place to start."
Vasquez adds contractors can't have a relationship with their customers if they don't communicate on a regular basis. Communications such as outbound calls, emails and texts can all be used to educate clients on products and services that help keep them safe, healthy and comfortable.
"Using visual elements will help you get more out of this process," she notes. "For example, an email educating a client on a new IAQ product could include a link to a video demonstration from one of your techs. Across all communication, be sure to implement consistent messaging related to new processes that keep clients safe — from contactless maintenance to virtual appointments."

The importance of brand identity
According to Dan Antonelli, president and creative director of KickCharge Creative, most small businesses don't understand exactly what a brand identity is and just how important it is to their success.
"Branding isn't just about your logo," he explains. "It's about everything, including your vehicle wraps, website, employee uniforms, brochures, billboards, digital marketing and more. Branding is about how the public perceives you — what they say about you behind your back. You want your brand to be powerful and cohesive. When potential customers associate your brand with trustworthiness, quality and experience, they are more likely to hire you for the job — to trust you and to allow you into their homes. Rather than a business expense, good branding should be viewed as an investment because it can help you increase your customer base, land those large contracts and grow your business in ways you never dreamed possible."
Antonelli explains that a brand needs to be "sticky."
"When I talk about stickiness, I mean your brand 'sticks' with those who see your vehicles on the street or come in contact with your brand in other ways," he says. "As a result, your brand will stand out in their minds when they need your services. Your brand also needs to be disruptive — in a good way. Instead of blending in with all of those other brands out there, your brand needs to stand out from the crowd. When you look like everyone else, you are 'blanded,' not branded. Look at your competitors and then create a brand that is unique and ownable."
Too many contractors start with a poor brand, which means they've failed before they've even begun, Antonelli notes.
"These contractors waste money on a wrap and miss a huge marketing opportunity," he says. "Another big problem we see is that contractors want to cram too much information onto their truck wraps — like long lists of services or locations they serve. The design of your truck wrap should be clean and uncluttered. Think about it. When your vehicles are out there on the streets, you'll have just seconds to make an impression with most people. Your truck wrap design should be simple — your logo, tagline, website and perhaps your phone number."
Another problem contractors make is gravitating toward predictable colors like red and blue for heating, cooling, and of course, plumbing.
"You want colors that are disruptive, that allow your company to stand out. You also want a strong contrast in colors that allows your contact information to be prominent."
Another common mistake to avoid is using photographs on truck wraps, Antonelli explains.
"Photos are rarely effective — they aren't part of your brand identity so they don't connect your audience with your business," he says. "Plus, your brand message can get lost as viewers focus on the photo. Sure. A photo may tell the audience what your company does, but good branding will accomplish the same goal in a much more memorable and effective way."
Read the article from BDR Senior Head Coach Tammy Vasquez in Plumbing & Mechanical.