Laura Irons Finley named to ACHR News 40 Under 40 List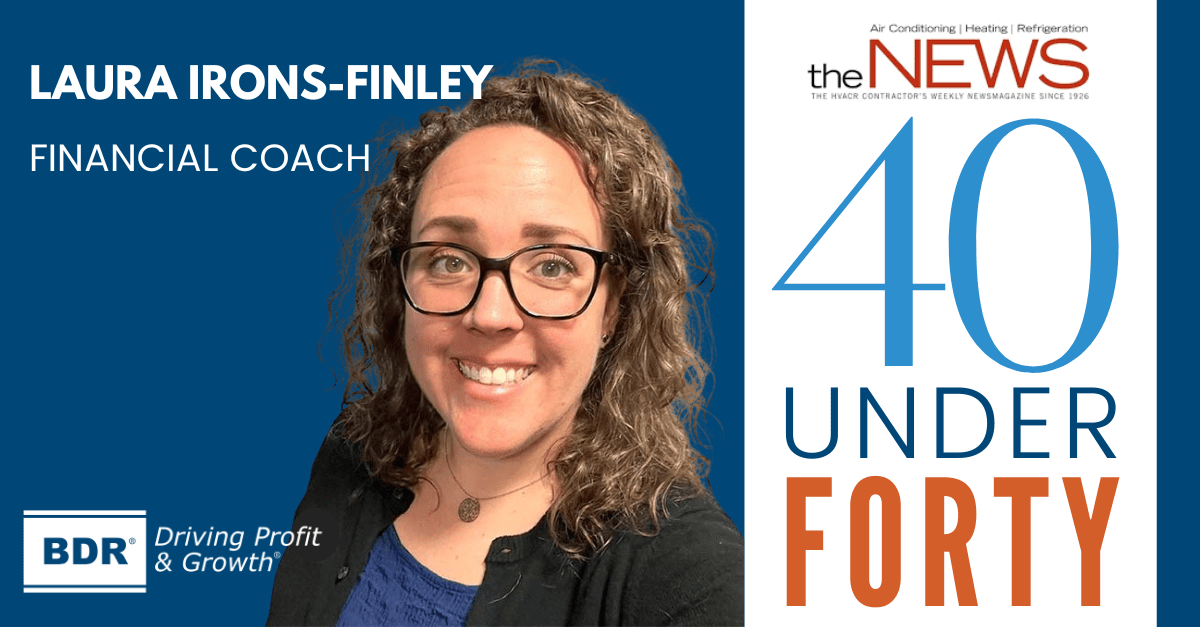 Laura Irons Finley, financial coach for Business Development Resources (BDR), the training and business coaching authority for home service industry professionals, has been named to the 2022 ACHR News Top 40 Under 40 list.
The list annually recognizes young professionals who are positively impacting the HVAC industry. Laura was selected out of hundreds of submissions to the program from around the country.
Laura has said, "As a financial coach, it is my primary focus to assist owners and their families to achieve great success in their businesses. I love the numbers; they always tell the truth."
Since joining BDR in 2018, Laura has helped over 100 companies build consistency in their financial reporting, leading businesses to have the resources needed to make informed decisions that position them for future growth.
Read more about Laura's 40 Under 40 recognition on The ACHR News!