Laura Irons Finley named to ACHR News 40 Under 40 List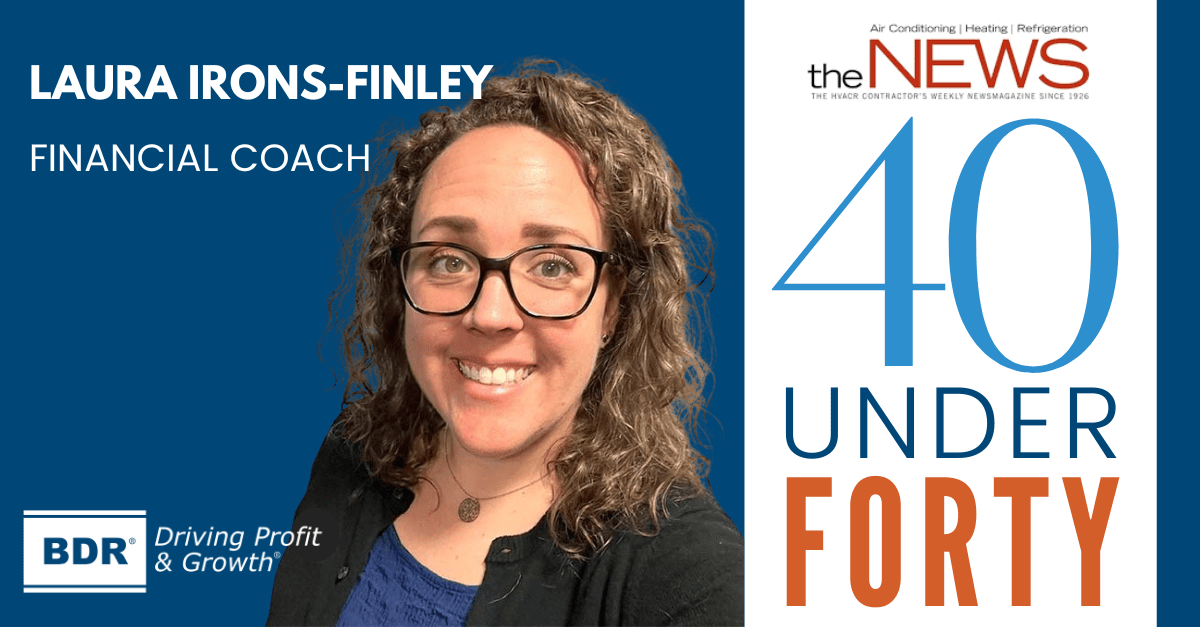 Laura Irons Finley brings a wealth of knowledge in financial growth and management for service companies as one of the top financial coaches at Business Development Resources (BDR).
At BDR, Laura empowers contractors across the country to grow their businesses exponentially. Laura's background and experience make her well-equipped to provide financial expertise and guidance to contractors. Starting off in the HVAC industry at a Louisiana company, she was part of a management team that grew the business to double its size in revenue while implementing written processes and procedures to run the business more efficiently.
Laura coaches contractors to identify positive procedures, workflows, and policies to maximize peak efficiencies within their team. In her five years as a financial coach at BDR, Laura has helped over 100 companies build consistency in their financial reporting, leading to more contractors having the resources to make business decisions that positively position them for future growth.
Laura's strong desire to help businesses succeed through her financial knowledge and understanding of effective processes and procedures has positioned her as one of the bright, young stars at BDR. She goes above and beyond to provide helpful insight to contractors.
"Since starting my career in HVAC, what has drawn me the most is the people in this industry. From distributors to dealers, there are families at the center. As a financial coach, it is my primary focus to assist owners and their families to achieve great success in their businesses. I love the numbers; they always tell the truth," Laura said.
Read about Laura Irons Finley's 40 Under 40 recognition on The ACHR News!