How to Create a Cohesive, Reliable Team of Techs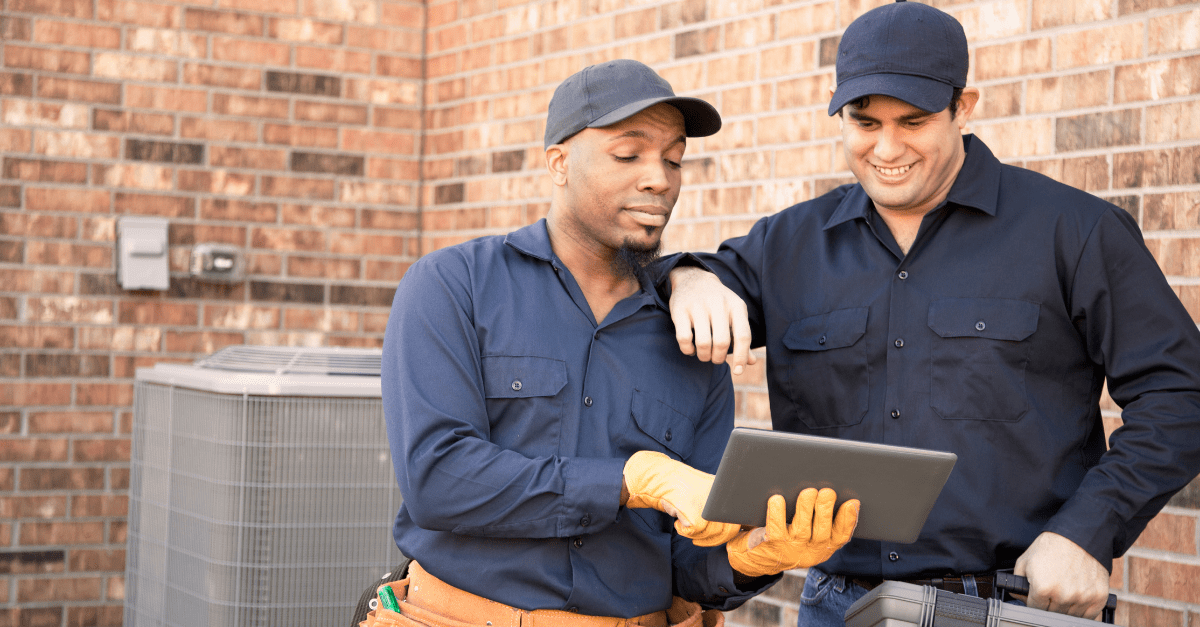 Leaders should focus on clearing the runway for their team and watching them fly.
Teams matter. Home service contractors depend on their teams to accomplish more and keep calls coming. It's vital that your organization builds a reliable team of technicians that is effective, dependable, and works well together.
Communicate
It starts with communication. To be specific, over-communication. These days, home service businesses employ multiple generations of employees and technicians —baby boomers, millennials, Gen X, and Gen Z. They each have their own communication styles and expectations.
Millennials and Gen Z want the gratification of being successful and rising in your organization, and they want to know the steps to get there. Communicate the opportunities available, the steps needed to achieve them, and how you, their manager and leader, will support them. A lot of technicians leave because we never tell them what the expectations are to succeed, and that's not their fault, it's ours.
Effective communication is built on consistency. It creates cohesiveness when technicians hear the same message. To succeed, everybody must be pulling for the same goal. And this starts with you communicating what the goal is and the expectations you have in your team to see it through. Celebrate the milestones along the way as well as once you've met your collective goal.
Understand Individual Impact
A major way to foster reliability is by showing people what impact they have on the whole team. For instance, if they have friends at work and they call in sick every other Monday, what happens to the rest of the team? Do they know if anyone had to work overtime to cover for them? Does it mean the team runs fewer calls or goes over deadlines to complete customer jobs?
For the vast majority of technicians, how their actions affect people they like and work with really matters. Sometimes people may not care, and it gives you more understanding of whether they are going to fit in with the company culture. If they're not a fit, we can give them option to go somewhere else.
Be Mindful
Be conscious of how the tone of your communications influences the team. Praise your team and individual technicians publicly, but coach them privately. Be transparent and open-minded when communicating. Learn how to listen to their concerns, and then provide feedback on what you can act on and what you can't. Be aware of the importance of talking individually to team members. Only one technician might speak to you about an issue, but many more can be thinking about it. By providing feedback to the individual, the entire team in turn will know you are actively listening, because I promise you, they're all talking to each other!
Be a Manager
The final way to build team reliability and cohesion is to do your own job as a manager. Identify the problems your teams are encountering and get them out of the way. A manager's primary focus should be to remove roadblocks so the team can be successful. Don't let problems fester. Be proactive. As a manager, you're the person responsible for making sure your team gets things done correctly and on time. You're a coach and an implementer, not necessarily the person turning the tool anymore. Understanding how your role changes is a big part of that.
Looking Ahead
Building a cohesive team involves a commitment to developing yourself as a manager. You not only have the power to build teams but to ruin them as well. Not following through on commitments will cost you credibility. Set expectations, help your team clearly understand the rules and individual obligations, and celebrate the wins. It is easy to get stuck on our own priorities and forget to engage the team. Focus on your job — clearing the runway for your team and watching them fly.
About Chris Koch
Chris Koch is a Head Coach and Trainer for Business Development Resources (BDR), the premier business training and coaching provider to the home service industry. With 25 years of HVAC industry experience, he has experience in commercial service, residential HVAC, and plumbing spaces. Chris has a passion for building teams and provides the hands-on experience that BDR coaching clients have come to expect. Learn more about BDR at www.bdrco.com. 
Read the full article from BDR Trainer and Head Coach Chris Koch in ACHR News.