Attracting the Top HVAC Talent, and Getting Them to Stay
Company culture, career opportunities have important role
"Job positions open."
Across the nation, those signs can be read on billboards, trucks, and store windows. As the unemployment rate in the United States remains low, companies search for quality employees. The HVAC industry is not exempt from this, and is often worse off. The industry already suffers a labor shortage, and a low unemployment rate only exacerbates the challenge in employee acquisition. So how can a contractor ensure they hire quality talent — and then retain them?
ATTRACTING TALENT
At Business Development Resources (BDR) in SeaTac, Washington, Aaron Schuh and Bruce Wiseman work with HVAC contractors to recruit and train employees. Schuh is the hiring and recruiting trainer for the company, and Wiseman is the owner and president.
The company's first recommendation in hiring and retaining talent is to look at how each job position will attract a different set of people. Hiring, retaining, and developing an experienced technician will require different strategies than doing the same with an entry-level position or apprentice.
Schuh mentioned that, assuming the pay is competitive, veteran technicians are most interested in what the experience of working at the company will be like.
"Am I driving old, beat-up trucks, or do I have nice new vehicles?" Schuh gave as an example. "What kind of tools does the company provide? How much on-call time do I have to be on?"
Experienced technicians will have a more critical view of the company, since they know the industry. They've seen how other companies function, he added. Entry-level employees or apprentices, on the other hand, will value career advancement and training opportunities more.
"They're looking to get to a company where they can advance their own careers, learn new skills, learn the trade, and become the expert in that industry," Schuh said. "So they're going to be critical of a company from what they offer in terms of training, mentoring, and career advancement."
CONTRACTOR OF CHOICE
Contractors compete with one another to grab the best talent, and Wiseman said that a critical part of recruiting is becoming the contractor of choice.
"Having the best installs, the best service department, a great Google rating," he said. Wiseman added that a company must be profitable and be able to keep work hours steady all year long to avoid seasonal layoffs.
Schuh said that since the HVAC industry is relatively small, experienced technicians in a certain locale will likely already know a company's reputation. Having a reputation that speaks for itself may remove the need to advertise for job candidates, he added, and give you a line of people who are waiting to be hired for a job opening at your company.
If a company has not reached that reputation yet, Schuh said, it will have to focus on its marketing, and the best form of this is trucks.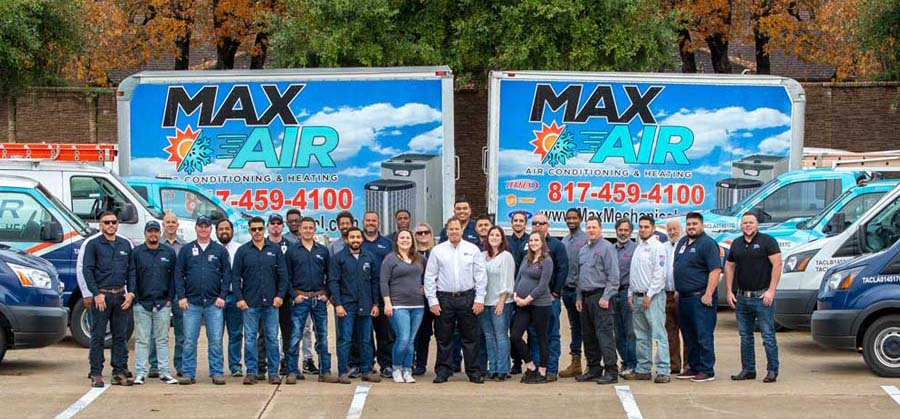 "Having brand-new trucks out there on the road with nice graphics, wraps that are clean, and big signs on the side of them saying 'career opportunities — inquire within' goes a long way," he said. "When a technician sees that brand-new truck out there, in their mind, they're thinking that the company has money, is profitable, pays well, and won't lay them off."
He added that job ads must also communicate all of the benefits of working for the company, including competitive pay, training, and career development opportunities.
GETTING THEM TO STAY
People may come to a job for its money, but they will stay for its culture, Schuh and Wiseman said.
"How are they treated?" Schuh asked. "Does leadership and ownership really care about them? Are they really trying to help them advance their careers and take care of their employees? That's why they stay."
Owners and leaders of the company can ensure this culture is created by training those in management on proper leadership skills, Wiseman said. Employees will also want to feel that their work is meaningful.
"What is the mission of the company, and do the team members feel they're engaged in a higher purpose, and that their work and contribution are valued?" he said. "And is the company living up to its value statement? There should be clear goals and initiatives and scorecards for each position."
Such a perspective ties into using career advancement opportunities to attract younger talent. Wiseman recommended laying out a career path for an installer or technician with clear criteria for what it takes to achieve each advancement (such as certifications), allowing for incremental advancement opportunities.
In the end, he said, a company must grow to give its employees the managerial opportunities they desire.
"It's pretty tough to get excited about opportunities in your future if you're waiting for a lead technician or installer to retire," he said. "A growing company provides opportunity. There's enough opportunity where you can promote from within, but you also have to recruit from the outside so there's some new blood coming through."
COMPANY CULTURE
Gary Singleton, owner of Max Mechanical Air Conditioning and Heating in Dallas, has walked the path of hiring and retaining talent many times before. The company is over 20 years old and consists of 24 people.
"We hire on personality first, period," he said. "I'd hire a rookie with a good personality over a 10-year veteran with a bad personality."
Singleton likes people with backgrounds in retail, as they tend to come with positive energy and the skills to interact with people in a professional way. He looks for people that are positive, generally happy, and have an upbeat attitude.
He likes to explain to them that there are career opportunities at his company. One of his current managers began as an untrained helper 20 years ago.
"I see [new recruits] perk up the most when I explain that there's no dead end jobs here," he said. "We expect you to climb the ladder."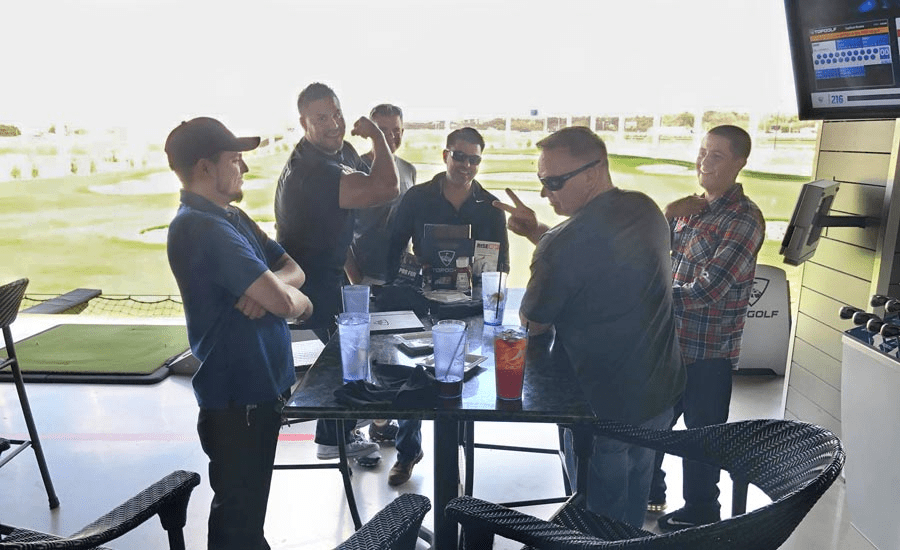 Once hired, employees spend a day with human resources at Max Mechanical and then watch videos discussing the company culture. Then, they're put in a maintenance truck to be trained. The company is also currently experimenting with virtual reality training, with good reception.
Career advancement and training is an important part of the culture, Singleton said, and he finds other ways to motivate his employees to work hard.
"We do awards weekly," he said. "We run contests every week for selling maintenance contracts, five-star reviews, a big sale. Every week, somebody wins something."
In the summer, employees will often play a board game for the first 15 minutes or half an hour to combat the stress of a heavy workload. Singleton believes it's that type of culture that makes employees want to stick with a company as years go by.
"Some of the guys are tired and they're looking at it like it's stupid," he said, "and within 15 minutes, they're laughing and smiling."
Read the article from BDR CEO Bruce Wiseman in ACHR News!