Are You Maximizing the Value of Your Greatest Asset?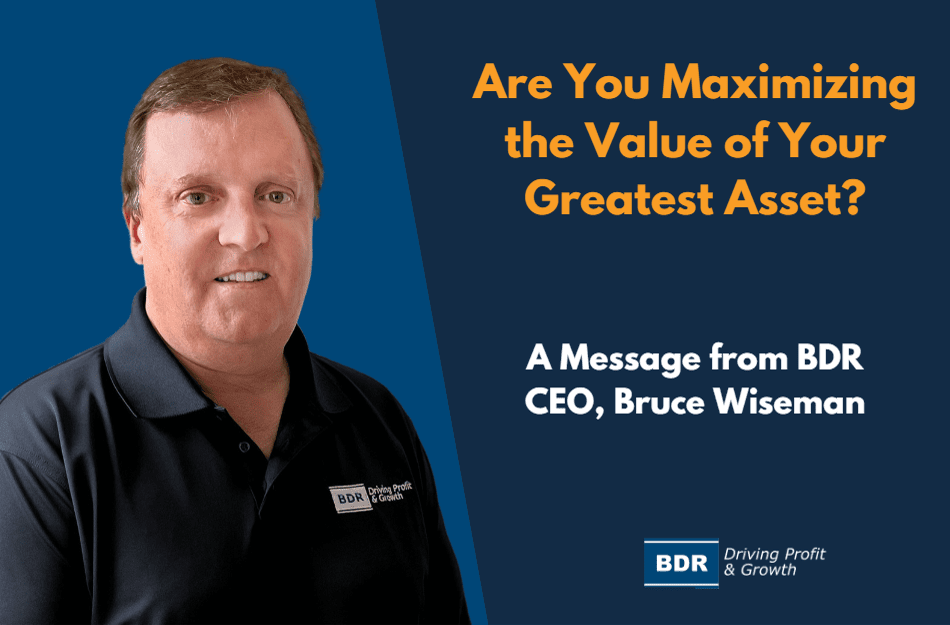 What is your most valuable asset? For most Americans, their savings, their 401K, or their home are all common answers to this question. For business owners, the answer is slightly different. Your most valuable asset is likely to be your company. It can generate an income stream as long as you own it, and one day it can be sold.
According to Inc Magazine, up to 75% of small businesses will be sold in the next 10 years. Sadly, most business owners will not be properly prepared to maximize their company's value at sale. Are you doing all you can to maximize the value of your most valuable asset?
How do you increase the value of your company? Think about your home. Each improvement you make to your home can directly increase the home's value. When we get ready to sell a home, we typically spend time and money making improvements to make it as attractive to as many buyers as possible. With your company, the same concept applies. By making improvements, you can not only advance your company's current performance, but you can directly increase your company's value to a potential buyer. The outcome of this effort is building a company that is not reliant on you, the owner, for everything.
Here are four ways to improve your company's value:
Build Structure – Build a company structure with managers in place and an owner-independent sales team that reduces your personal functional responsibility. When a buyer looks at your business, they will look at what functions they must replace when you leave. If you are involved in all the functional details of your business, the purchase will look a lot riskier to any potential buyer, lowering what they would be willing to pay.
Diversify – Do you do business in more than one market segment? If you're reliant on a single cyclical, "boom or bust," market segment, a small number of key customers, or just a few products, your business will look a lot riskier to a potential buyer. Having a broad customer base where no single customer generates more than 5% of your revenue reduces risk – for you and for a prospective buyer.
Be Profitable – This one is a no-brainer, but this is about more than just being able to show you had one great year. A truly valuable company will be able to show many years of excellent profitability and project future profitability through their business plans. If you have a great record of net profit that can be backed up by a history of 3rd party facilitated and produced business plans, the value of your company can be calculated on future earnings, not just past ones – a huge difference.
Generate Recurring Revenue – Businesses with large, profitable recurring revenue streams typically sell for more than those without. Profitable recurring revenue streams reduce risk, increase peace of mind, and improve your company's value. Having a large base of profitable maintenance agreements is a great source of recurring revenue that you should focus on growing.
BDR has built a class to share specific strategies for building value in your business and for creating a business that you can sell (but may not want to). Over 2,000 hours of research, analysis, and content development went into creation of Building a Company with Great Value: Maximize your potential sales price, Plan for a smooth transfer or succession, Prepare for a successful future sale. We believe it is by far our most powerful and impactful course yet and are offering it through BDR University in Atlanta on May 16-17, 2017 and in Phoenix on May 18-19, 2017.
Whether you're nearing retirement (next 3-5 years), thinking about it (5-10 years out) or just getting started in your business, you owe it to yourself, your family, and your employees to attend. The process of building a company with great value starts with you and starts now.
Sincerely,
Bruce Wiseman
BDR President