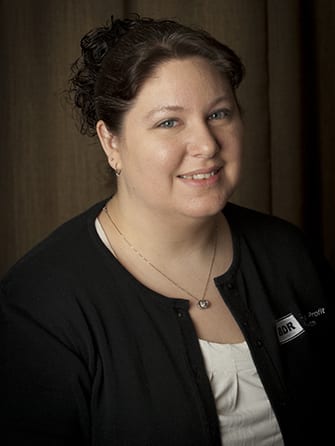 Rachel Millington brings her 20 years of experience in the accounting field to BDR's Profit Coach Team. Before coming to BDR, Rachel worked extensively to help grow a family-owned business through her accounting and QuickBooks expertise. Rachel's experience includes full-charge Bookkeeper, Accounts Receivable, Accounts Payable, Bank Reconciliation, Payroll, Month End Statement Closing and Preparation, and working closely with the Companies CPA to complete the Tax Reporting. She held the responsibility for had management responsibility for new-hire orientation, worker-compensation issues, and monthly sales tax payment.
Rachel has intimate knowledge of BDR's accounting and procedural-driven business-practice methods as a long term BDR employee. Rachel first started with BDR in 2004 as a Support Coach; Rachel has provided excellent customer service and shown a strong desire to help others with any challenges that may arise. To further her desire to assist our customers with their accounting needs Rachel then moved into the role of being one of the first BDR Financial Coaches.
Rachel feels one of her two greatest accomplishment professionally are; due to her longevity with BDR Rachel has been fortunate enough to assist in contributing to the growth of the Financial Coach role here at BDR. Rachel has assisted with internal coaching process and procedures, the creation of coaching resources and prewritten process and procedures that can be used by our entire customer base. Her second accomplishment is that she is able to uses her accounting and QuickBooks knowledge to assist our clients in creating accurate and clear managerial financial reports through accounting concept training and the implementation of accounting concepts, and that these positive changes in the financial reporting has contributed to the growth and success of the companies she works with.
View Other BDR Team Members