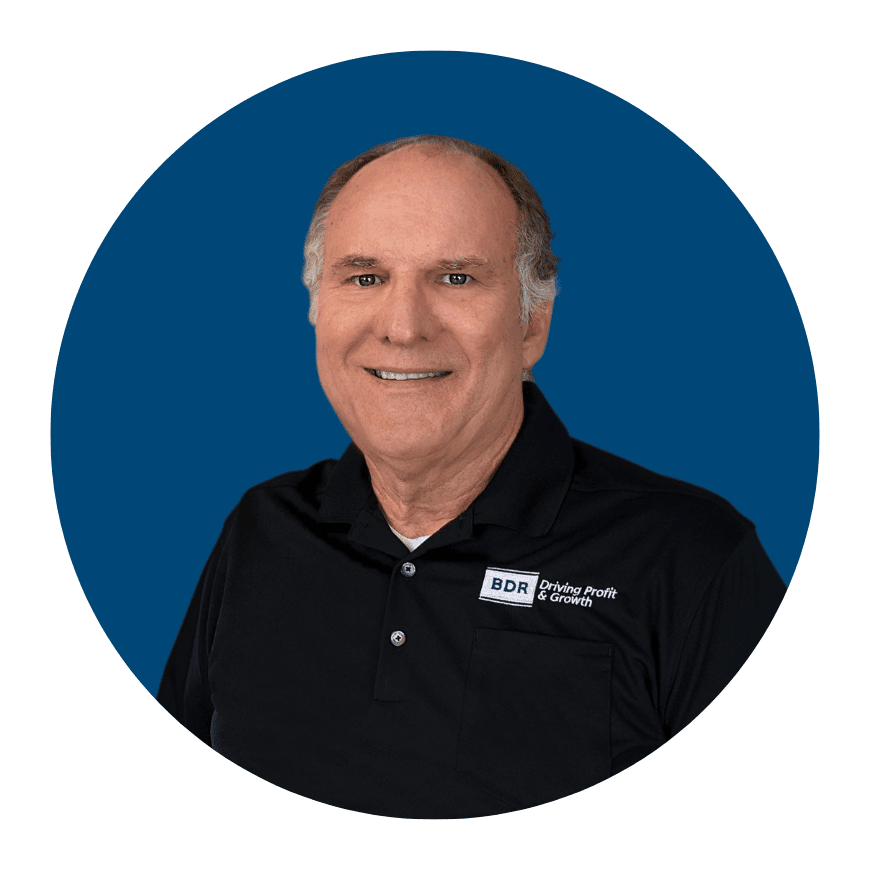 Certifications & Accolades
Acuity Institute - Change Management Professional
American Management Association - Corporate Strategy
American Management Association - Leadership for Financial Executives
American Management Association - Strategic Planning
Corporate Finance Institute - Business Valuation
Kevin has been actively involved in the HVAC industry since 1992 and has been a Profit Coach with BDR since 2010.
Kevin began his professional career as a commercial banker and spent nearly a decade in corporate financial positions before becoming involved with the HVAC industry. He was introduced to the industry when he accepted a position as CFO for a commercial HVAC firm in 1992 and has been actively involved since that time.
Kevin's industry experience includes Owner, General Manager, HVAC CFO, and Controller, Territory Manager for a large distributor, Board Member for an industry trade association, and an independent management consultant and trainer.
Kevin has extensive experience with both the residential and commercial markets and in service, maintenance, replacement, and new construction. The companies he has managed ranged in size from just over $1 million to over $5 million in revenues. As an owner, Kevin grew his company from $1.7 million in revenue during the year he assumed ownership to over $4 million within three years.
Before joining BDR, Kevin had attended several BDR training courses and was impressed by the vision and practical approach to profit and growth that BDR was sharing. He saw firsthand the many companies that were experiencing great success as a result of their involvement with BDR and was excited and honored to join the team. Kevin enjoys his role as a Profit Coach and gets great satisfaction from helping BDR clients create and achieve their business and personal goals.
Kevin holds a master's degree in Organizational Management and a bachelor's degree in Business Management & Finance. In addition to his management experience, he has developed and presented management, sales, and financial courses to over 5,000 business owners and managers throughout North America including seminars and workshops for HVAC industry suppliers, distributors, and trade associations. For several years, Kevin was a member of the Adjunct Faculty for the Business College at Salt Lake Community College where he developed and taught courses in Management and Supervision.
His civic service includes being Chairman of the Board for a credit union, a Board Member for the Rocky Mountain Gas Association, and over 20 years of leadership service with Boy Scouts of America mentoring young men and training other adult leaders.
His priority in life is his family – his wife, their five children, and their many grandchildren. And when he can find the time, he also enjoys camping, backpacking, fly fishing, and most spectator sports.
View Other BDR Team Members