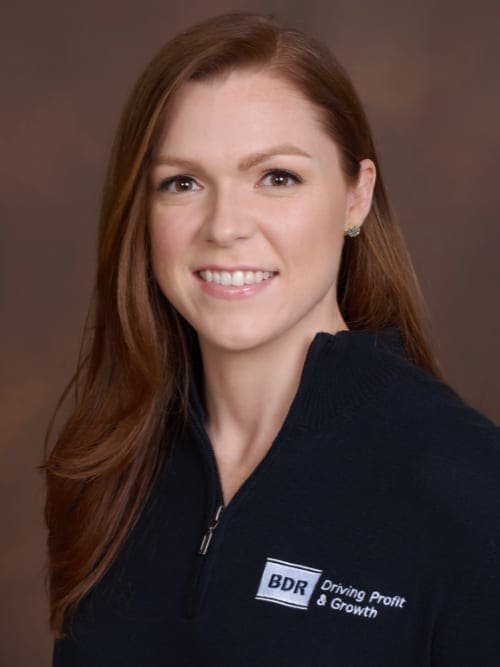 Prior to joining BDR, Brittany worked with service-based companies in a financial role for over 10 years with more than 5 years' experience in the HVAC industry. She started in bookkeeping and office management, then took on a Controller position and was promoted to Operations Manager.
Brittany is extremely organized, and detail oriented with a focus on financial reporting, strategic business planning and process management. Accomplishments in her previous positions include:
Implementing daily activity reporting which reduced labor costs
Developed inventory tracking and material replenishment process resulting in faster inventory replenishment and improved loss control
Documented standardized processes and procedures for improved performance and business continuity
Her experience in the HVAC field includes managing both residential and large commercial projects. In previous positions, she was responsible for contract management, progress billing, work in process, and contract close out.
As a previous client of BDR for five years, Brittany experienced the impact made by establishing strong processes and tracking results while working with her coaches. She loves helping clients develop their business and empowering them with the tools to achieve success.
View Other BDR Team Members