Software Integration Specialist & Accounting Coach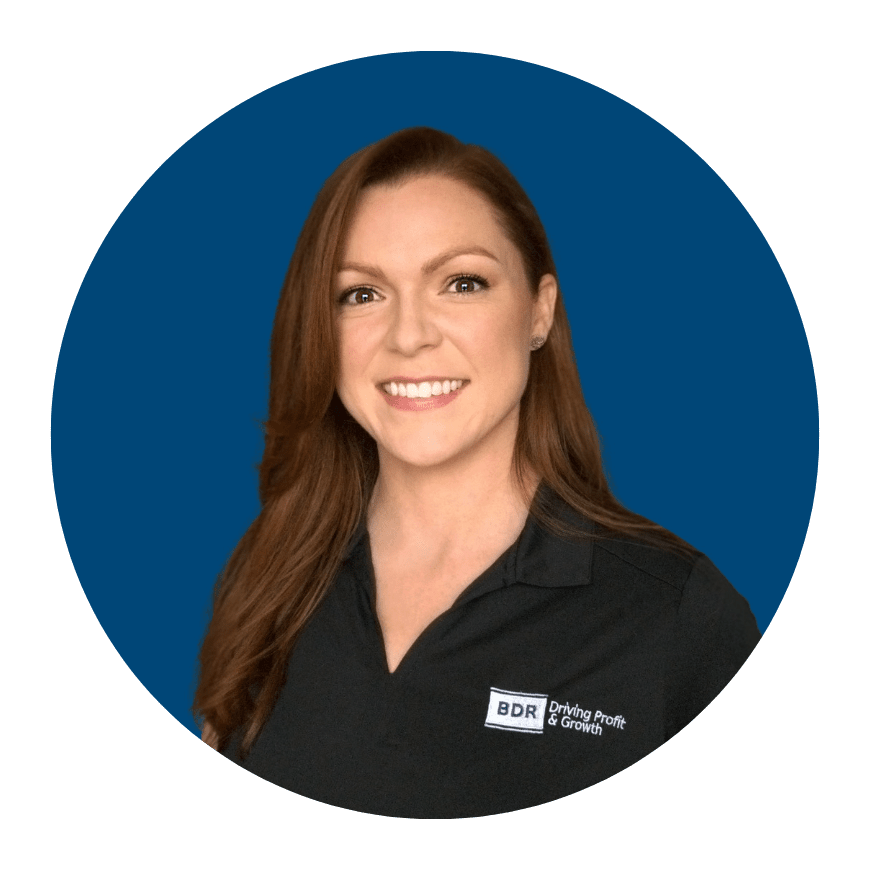 Certifications & Accolades
Acuity Institute - Change Management Professional
Before joining BDR, Brittany worked with service-based companies in a financial role for over ten years, with more than five years of experience in the HVAC industry. She started in bookkeeping and office management, took on a controller position, and was promoted to operations manager. A few accomplishments in her professional career include the following:
Implemented daily activity reporting that reduced labor costs.
Developed inventory tracking and material replenishment process, resulting in faster inventory replenishment and improved loss control.
Documented standardized processes and procedures for improved performance and business continuity.
Pantheon 2022 presenter, Think Like a CFO: Creating a Financial Roadmap.
Pantheon 2023 presenter, How to Think Like a CFO: Implementing Your Financial Roadmap.
Her experience in the HVAC field includes managing residential and large commercial projects. In past positions, she was responsible for contract management and close-out, progress billing, and work in process. She was also onboarded with ServiceTitan® in 2013 and involved in beta testing for new product development.
Since becoming an accounting coach at BDR, Brittany has specialized in software implementation, focusing on ServiceTitan®. She is involved in the onboarding and account verification process of over 300+ clients who utilize ServiceTitan® and has built the best practices related to setup and workflow that help drive accurate financial and management reporting.
"I have a huge passion for assisting clients in leveraging their software for efficiency and driving accurate reporting. When clients have confidence in their reporting, they can utilize this information to make actionable decisions in their business to drive profit & growth."
View Other BDR Team Members