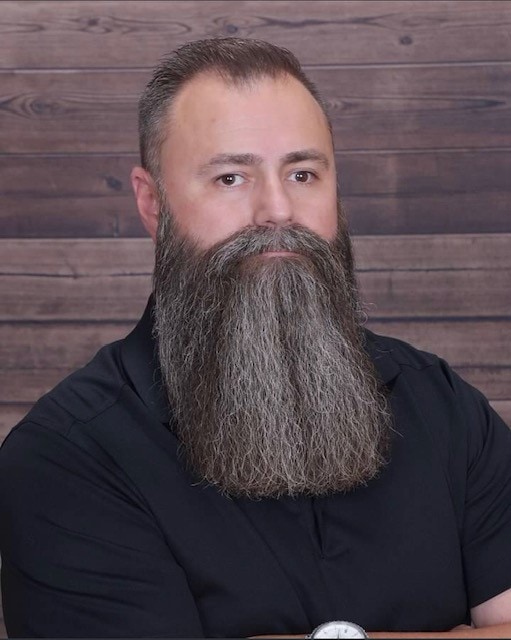 Adam Skorstad's HVAC career is a story of rapid promotion with well-rounded experience and success spanning multiple senior management roles at multiple companies. He has held a senior management sales and marketing role for a HVAC manufacturer with multi-state responsibilities as well as being hired twice as a business turn-around specialist. Adam has a strong command of HVAC contractor accounting with proven expertise in building businesses, sales and marketing strategy, and operational execution. His desire to continually challenge himself to grow professionally and personally is reflected in his membership in the very exclusive Arete Syndicate.
Starting his HVAC career in 1997 as a commercial installer and install foreman, Adam became a service technician in 1998, a role that lasted only six months before being promoted to service manager. Recognition of Adam's talent and hard work led to rapid career ascension over 10 years, with dual management roles that include: sales, operations, GM, and area (multi-branch). He has managed a handful of HVAC businesses ranging in size from $4 million to $17 million in revenue, responsible for teams as large as 70 employees.
Very early in his career, Adam was the commercial service manager responsible for a substantial 7-11 contract for which his employer serviced all store equipment – HVAC, refrigeration, coolers, coffee makers, etc. By executing a top-down, step-stage process-reengineering procedure, he reduced average per-store labor hours by 43% (from seven to four). He then flat-rated the contract billing model, and delivered a better, faster client service while "increasing" gross margin on the contract for his company. This resulted in a substantial expansion of the 7-11 contract.
Adam has also worked for two HVAC businesses where he was introduced to the benefits of business consulting and coaching. He was the sales & operations manager of a BDR coached, Phoenix, Arizona company from 2007 to 2011. He leveraged BDR's coaching into his leadership, creativity, and marketing strategy which saved the company from bankruptcy in the epicenter of the 2008 Great Recession housing crash. He did this by building a 6,000-customer Preventive Maintenance Agreement Program over three years using a two-pronged approach: addressing customer concerns and expanding to new business. For customers that lost their home in the recession, he transferred their PMA coverage to their new homes. At the same time, he created a marketing program targeting real estate brokers & agents, providing a complimentary HVAC theft-prevention storage program, enabling his employer to put company labels on thousands of HVAC systems throughout Phoenix. Adam was instrumental in leading this business through a one-year 67% revenue decline in 2008, followed by a record setting revenue and profit rebound by 2011.
Because of Adam's sales and management track record, he has twice been hired by HVAC business owners – specifically as a turn-around specialist. He reinvented the cultures, implemented successful processes, and generated record-setting revenue and profit, preparing one of those businesses for a successful high-multiple sale, and getting the owners out of day-today management in the other.
Leveraging his career success into his passion for the industry and helping people, Adam started an HVAC business consultancy. Since 2012, concurrent to his day-job management roles, Adam has provided consulting services to 50+ businesses, spanning $500,000 to $30 million in revenue across multiple states and market types.
Adam brings a strong desire to give back to the HVAC industry and to help business owners to challenge themselves to grow, both professionally and personally. He has broad exposure to all aspects of the HVAC industry and is directly responsible for the success of multiple employers and more than 50 consulting clients.
"I challenge conventional wisdom to arrive at winning strategies. I believe the BDR coaching model provides the best platform blend of sound business practices and solution creativity." -Adam Skorstad
View Other BDR Team Members