Service Dispatch University Featured Article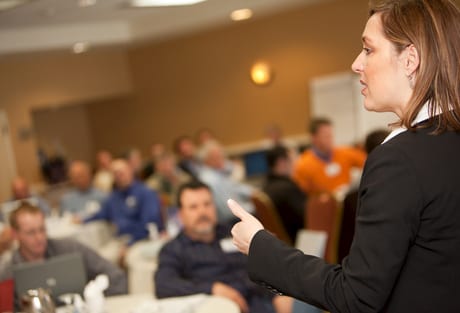 Dispatching for Customer Service and Growth
BY KEVIN REEVES
President, Parker's Heating & Air Conditioning
Here in Georgia we're not too far from where Spanish conquistadors once spent decades looking forthe Fountain of Youth. As we know, they never found it. Their quest was as achievable, some might say, as a contracting firm doing an end-run around the down economy.
Well, not so fast. We're a 36-person HVAC firm with 12 service techs located in southern Georgia, where the economy's been hit hard and where there's plenty of competition for business. Yet, through these past couple of years, we've endured and even grown. I attribute our ability to gain new ground in the toughest of times to an incredibly motivated, customer-oriented workforce and smart business management.
One of the key facets of our success has been the recognition that we need to stay apprised of new technology and the latest techniques in running the business. To learn and experience the best of it, I attend training when my employees do.
A recent experience helped us sharpen our ability to meet and exceed customer needs. Last November, our service dispatcher Brent Davis and I attended Business Development Resources' (BDR's) "Service Dispatch University" in St. Louis, Mo., offered for the first time outside their Seattle headquarters.
We both came away from the two-and-a-half day training experience newly committed to making changes and adjustments that would improve our ability to get to jobsite locations faster and more efficiently. We now manage dispatching with fewer hassles and miles traveled and with an approach that's more sensible for each of our 11 service technicians.
Because of our rural location, our service area is within a 65-mile radius of our location in Americus, Ga. We're learning new approaches to zoning our territory of operations; the training has helped immensely.
The key objective of BDR's interactive, hands-on, service dispatching workshop is to develop and refine scheduling techniques that improve labor management and customer service and drive revenue. Instructor Jennifer Shooshanian, who really knows her stuff, said that "the key idea here is to keep techs on the job, to maximize their effectiveness and billable hours and to minimize travel time, disruption and inconvenience."
Our class consisted of about 50 attendees, mostly service dispatchers from across the country. It was a very diverse group. I believe that each person left with a much better ability to apply reporting tools and techniques that track and improve a service department's daily performance.
"The 10-minute rule" = $66,000/tech
We learned to reduce time spent on service calls. I was amazed to see that, with a savings of as little s 10 minutes per technician, per call, we could save an extra $66,000 in annual revenue per technician. Brent and I developed better, more natural telephone scripts that now provide consistently higher levels of customer satisfaction.
One of the advantages of the workshop setting is that students are frequently interactively involved. This isn't a topic where book learning is very useful. Instead, we participated in frequent role-playing or mapping exercises in which we had to move technicians across our own work territories, looking at the influence of time, a tech's location and then, unexpectedly, at a customer who places new demands on us or at a higher-priority call that's just come in.
Participants in the training session learned to be resourceful, flexible and creative when scheduling. Trainer/coach Angela Coombs said that's hard to do when dispatching isn't given great importance as part of a company's operations. Coombs and Shooshanian helped to guide us into an efficiency groove that looked at the dispatcher's role from every conceivable angle. That wasn't easy, because of all the variables we deal with on a daily basis, including jobsite delays, geography, the needs of priority customers, owner requests and technicians calling off.
Conflict resolution
During a breakout session, class participants were engaged in "difficult customer" role playing. We had some interesting challenges! No doubt, some of the actors drew from experience on both sides of the fence; exasperated, but steady service dispatchers and unreasonable, hot-tempered customers. Of course, some interactions were easier that others, but the most memorable "skits" were the ones where "customers" put the squeeze on dispatchers.
Then we dissected each call. BDR pros helped us understand options, suggesting ways to calm and neutralize upset customers.
When I saw "conflict resolution" on the program syllabus, this is what I expected. But the BDR course ventured into territory I wasn't anticipating; solving conflicts in the workplace, among colleagues. We learned that these types of challenges can be more difficult than dealing with unruly customers. Unresolved conflict among company employees causes pain to employees and customers alike, becoming a constant source of tension. We learned to take steps to prevent or resolve conflicts by recognizing them early.
Class attendees also learned the value of scripting, a practice that can be especially helpful to new dispatchers, assuring consistent and accurate communications. "The key is to practice customer scripts until they roll naturally and spontaneously," assured Angie Swartz, BDR training and event coordinator.
Zone mapping
One of the most useful segments of the course dealt with zone mapping. All participants were asked to bring maps of their own territory so that BDR's instruction wasn't just theoretical: We were soon hard at work on real service territories, making recommendations that would positively impact company operations.
One of the course attendees was 11-year service dispatch veteran Erica Vrentas, assistant service manager with R. Brooks Mechanical, a 17-person contracting firm based in Rising Sun, Md. She and Hank Duus, estimator, were hard at work on a review of their service map, while improving the level of definition for their three service technicians.
I checked with Erica recently to ask whether the SDU training helped. She said that they have implemented some very helpful changes to their service zones based on the training they received. Erica added that — with new insights into improving service zones, based on geography, population, demographics, road quality and conditions and the locations where the service technicians live — they've achieved substantial improvements in efficiency and profitability.
"We're doing a better job of connecting service techs with jobs that tap their core skills, and we're also doing better at keeping them in tighter areas geographically. It's improved our profitability," she said. Erica was especially inspired by suggestions about how company managers and dispatchers can help technicians improve their time management, looking closely at travel, billable hours, maintenance and call-backs. Not only that, Erica also contributed the idea that the contracting firm call in truck stock on the day of a service call so that truck inventory is replaced immediately.
Liz Walker is a dispatcher for Custom Air Inc. in Sarasota, Fla., a 50-employee firm with 11 service technicians. She said that they developed a structured rotation for all service technicians, who now drop off paperwork and pick up parts they'd soon need on the jobs. Previously, a parts runner did many of these things.
Also, Custom Air now rewards service technicians for equipment replacement referrals. Apparently, it's one of the most successful changes they've made, tied to BDR recommendations. Custom Air managers are working routinely with BDR to tighten and improve company operations. Another happy attendee is Don Mumma Jr., general manager of service for Lititz, Pa.-based Haller Enterprises Inc., a full service mechanical contracting firm with close to 300 employees, currently deploying a field service staff of 37.
"I was especially impressed with recommendations for improving our zoning and dispatching," said Mumma. "We're working on it now, with the goal of shaving 10 minutes per call per technician. Multiply that by 37, and you can see why we're so eager to see it happen. We expect to have five branch locations by later this year and, with a large, highly populated territory and rising fuel costs, we've made it a top priority."
Mumma was also affected by the energy of the training and the level of interaction among attendees."There's no question: BDR has helped our firm grow, and we're committed to keeping pace with the training."
Kevin Reeves is president of Americus, Ga.-based Parker's Heating & Air Conditioning