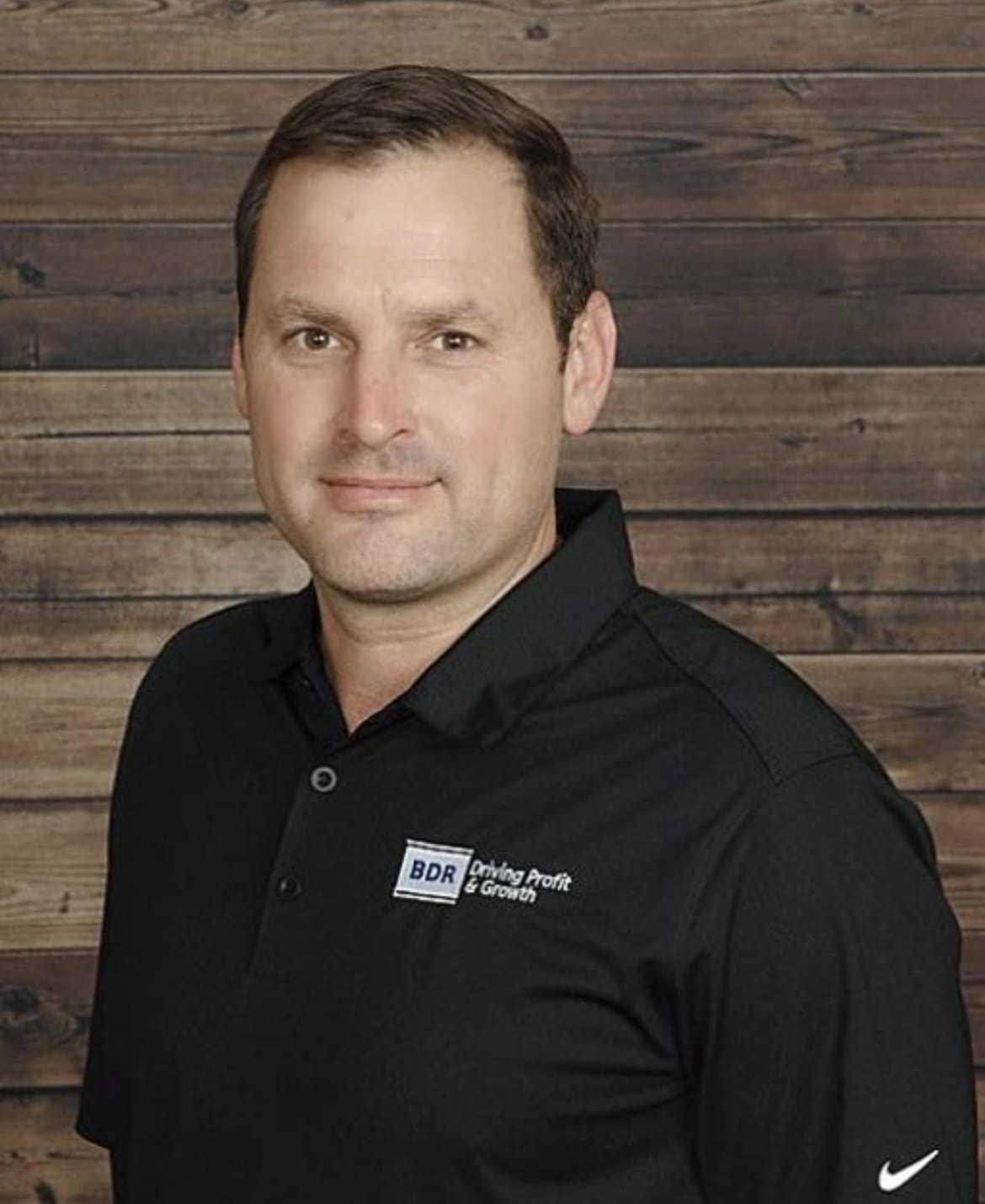 Together with his father in 2001, Jay started their residential HVAC business from scratch as 50/50 owners until selling the business to his brother in 2022. He learned the industry from the ground up, and has held every tactical and leadership role as their business grew and evolved. 
At Jay's urging, Crowe Heating & Air joined BDR's Profit Coach Program starting in 2014.  With his father's retirement in 2016, Jay assumed full leadership control. From 2014 to 2021, the business notched 284% revenue growth while executing numerous programs that upgraded customer quality, expanded product and service offerings, and increased profit margins and company valuation. He developed a management bench that elevated Jay to a pure strategic role, and facilitated the sale of his business while ensuring business continuity for his team.
With respect to business strategy, planning and execution, family-owned businesses are not without their challenges.  Getting everyone on the same page can prove difficult and takes diplomacy, persistence, and creativity.  As the primary innovation-driver of the family, Jay successfully introduced and implemented numerous transformational programs, including: a multi-tier Preventive Maintenance Program in Service; Accessory sales program; Flat Rate billing; moving accounting in-house; Implementing QuickBooks and ServiceTitan and then integrating them together; and Upselling high-efficiency equipment. Two highly successful initiatives combined diversification with high-margin results. Jay introduced and developed Gas Log (fireplace) sales and service, fully integrated into the company's PMA program, and he started a Plumbing department that grew to 30% of total company sales over a 4-year period. The bulk of the company's growth and profitability occurred because of these programs and Jay's leadership.
Further, all owners have a favorite aspect of their business, whether it be the technical aspects of products, sales, or perhaps marketing or strategy. Jay's favorites were strategic leadership, financial analytics and team development. The success of Jay's training strategy positioned him in a pure strategic role running his business. Jay's approach to team development was to seek out raw talent keyed on personality, work ethic, and desire. He hired happy people with a great attitude and taught them industry specifics, developing raw talent and a great can-do business culture along the way. This strategy by-passed recruiting issues, culture-cancers and recycled talent, and avoided signing bonuses. Jay loved teaching employees, transferring knowledge, guiding careers and watching people grow. 
Jay's approach to business and personnel development align directly with the role of a Head Coach for BDR.  And because Jay was a Profit Coach client, he has been in your shoes and knows exactly what it takes to succeed as a client, and as a business owner. Further, he has attended numerous BDR training classes and business planning workshops. 
"I started from scratch. I have worked in every role in an HVAC & Plumbing company. I know what business owners loose sleep over. I know what the rewards as owners are, and how to help my clients attain them." 
View Other BDR Team Members