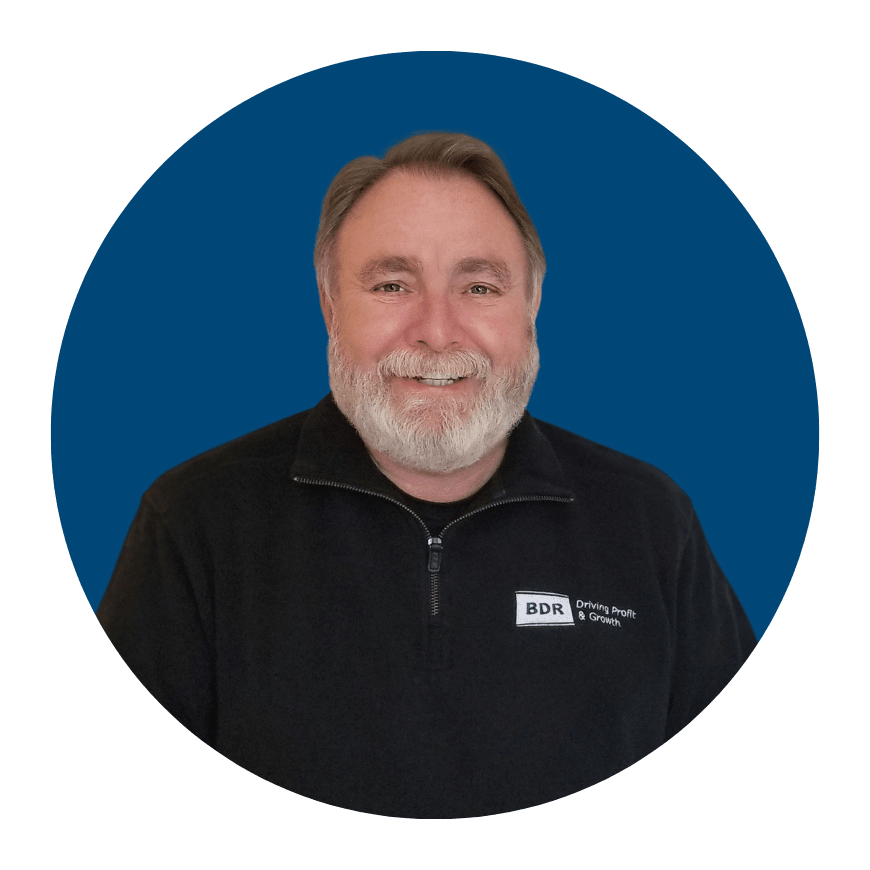 Certifications & Accolades
Acuity Institute - Change Management Professional
Dave McDuffee brings over 30 years of business management and ownership experience to the Profit Coach program. Dave has a proven track record of success at positioning his companies for growth and prosperity in difficult market environments.
Like many of our clients, Dave got his start in the family HVAC business. Starting on the ground floor as an installer and an appliance service technician, Dave learned firsthand how an HVAC business runs. At the age of 20, Dave struck out on his own by going into the motorcycle industry where he worked up the chain of command from Mechanic to Salesperson to Sales Manager, and then finally to General Manager over five years.
In 1977, Dave again struck out on his own, this time as an independent business owner, buying a motorcycle business with annual sales of $250,000. Dave grew his new business to $1 million in revenues in five years, with a compounded growth rate of 32% per year. This growth occurred when the interest rate environment within the United States was at its highest; large numbers of independent business owners were going out of business. With 20% gross profit margins and 18% loan rates, Dave was insightful and adept at maximizing labor productivity and controlling business expenses. Upon the sale of his business in 1982, Dave became a General Manager in another motorcycle business where he tripled sales volume and doubled gross profits over two years.
In 1987, Dave's path took him full circle, and he rejoined his family's HVAC business, which focused on residential and light commercial retrofit and service. Working for his father, but gradually taking on more control, Dave often installed by day and sold by night. In 1996, Dave assumed full control of the business with his brother, he grew the business from $400,000 in revenues to $1.9 million by 2004, a compounded growth rate of 22% per year.
Dave attributes the steady growth of his family's HVAC business to:
High standards of integrity
Business ethics
Continuity in Marketing
A structured sales approach
Attainable sales forecasting
Annual business planning
In addition, the lessons Dave learned in the extremely seasonal motorcycle industry helped his company achieve respectable sales figures even during slow months.
Dave has coached companies with revenues of $500,000 to $7,500,000 and has been an integral part of their growth and profitability. He has a unique ability to drill down into the details and show owners and managers the hidden opportunity in their business and provide guidance to achieve the team's goals.
View Other BDR Team Members