Creating a Trust-Building In-Home Discovery Process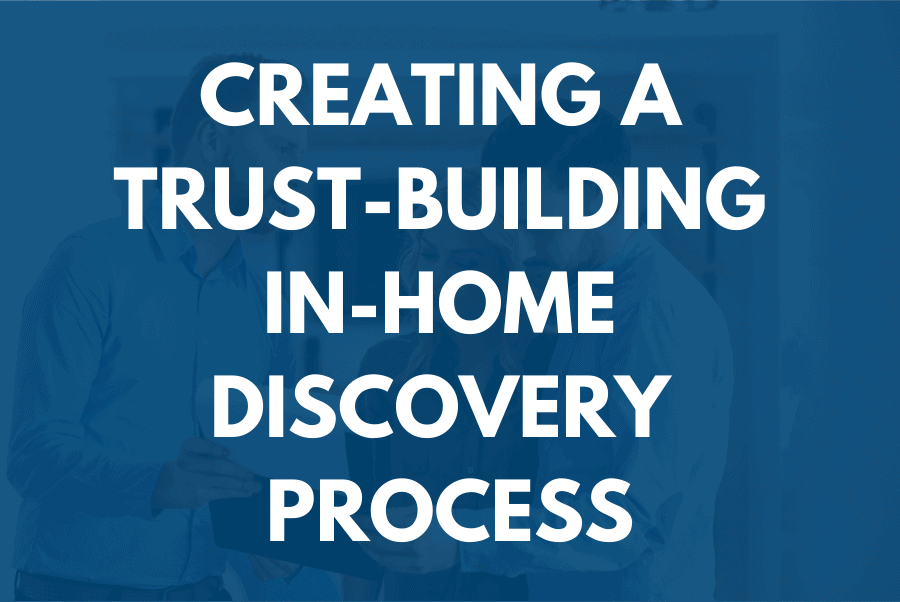 Do you have trouble establishing a rapport with a homeowner that leads to trust and ultimately a sale? Does your process in the home actively position you to close a sale while reducing potential objections? If not, you need to enhance your in-home discovery process. Attend this class to build your personalized discovery process that engages the homeowner so you can generate rapport, build trust, and position yourself to close a sale. All without any tricks, gimmicks, or "sales tactics".
You will learn: the steps of BDR's recommended in home discovery process, where to start your discovery (not where you think), how to involve the homeowner throughout the process to build rapport and trust, the triggers you can use to discuss product and financing options that set you up to smoothly close the sale.
---
Who Should Attend: Owners, Sales Managers, Sales Professionals
Pathway: Sales
Length: 3 hours
---
Distributors – Want to host a training for your customers?
View Other Training Classes