Labor Management for Retail Installations
Great labor management creates the opportunity for a company to do more installations with their existing labor while eliminating costly overruns and callbacks that eat into profits.
BDR's Labor Management for Retail Installations class will help retail installation leaders develop the necessary strategies and processes to optimize retail installations at every stage (before, during, and after). Attendees will learn best practices from top companies while developing their approach to core concepts like job staging, "pack out" truck stock, and in-home customer interactions.
A company can grow revenue and profits by improving labor management practices, team morale and retention, and generating more referral leads.
Want to be notified when Labor Management for Retail Installations is open for registration?
Distributors - Want to Schedule This Class for Your Dealers?
Who Should Attend This Training
Foremen, Install Managers, Managers, Owners
1. Grow their leadership, communication, and time management skills and how to structure and lead productive team meetings.
2. Increase their financial understanding and develop metrics to track department performance and improve employee retention through career paths.
3. Understand the cost of a lost hour and how to save time on every installation.
4. Strategies from top companies for truck setup and tool management.
5. Identify ways to stop callbacks before they happen and steps of an in-home installation process that generates referral leads.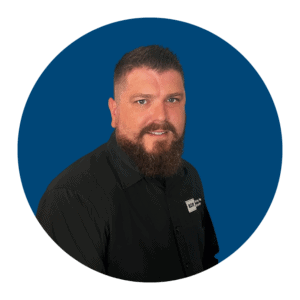 Shaun Weiss
Head Coach & Trainer
Shaun Weiss has nearly 20 years of experience in the HVAC and Plumbing industry spanning several operational, management, and sales roles. He has successfully managed staff sizes of 40 employees and more; turned failing, unprofitable departments into profit centers; grown profitable business relationships, and created a sales and customer-service culture.
What People Are Saying About Labor Management for Retail Installations
"The class was great. [Labor Management for Retail Installations] showed areas where we can improve to better help the customer and grow the company. "
- Daryn, Comfort Zone Heating & Cooling
"BDR always provides very thorough courses. Very informative! I always come away with so many things to improve on. "
- Kimberly, A & E Plumbing, Heating, & Air