Top Gun Installer Excellence - Closing the Loop (Phoenix)
Phoenix, AZ
Mar. 12, 2020 - Mar. 13, 2020
Top Gun Installer Excellence: Closing the Loop
Build stronger relationships between your Sales and Install departments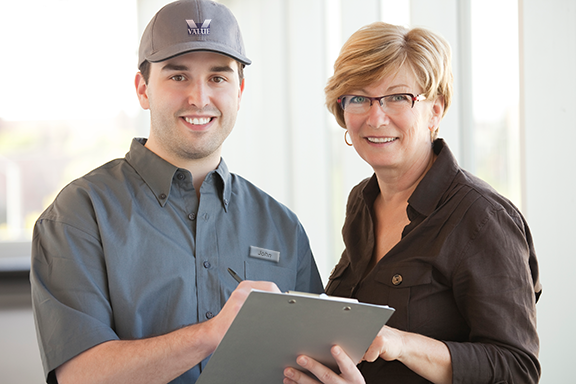 ---
Top Gun Installer Excellence – Closing the Loop is a two-part class that teaches Installers customer skills and builds teamwork between Sales and Install.
Owners and Installation personnel attend both Day 1 and 2.

Salespeople attend Day 2 only.
Day 1
– Installers will learn how to perform their job better, understand the importance of customer satisfaction, and develop the skills to advance in their profession, all of which will increase their job satisfaction. With well-trained installers, dealers will be able to make the transition from a contractor to a retailer who runs a sales-driven company.
Day 2
– Installers and Salespeople will work through a series of breakout exercises as a group to determine how sales can help installation, how installation can help sales, and how everyone can work together as a team to eliminate callbacks, drive customer satisfaction, and generate referral leads.

---
Meet the Trainer - Dave Consulo
Dave Consulo brings 13-years of HVAC experience spanning the type of knowledge and expertise that can only be gained by starting at the ground-floor and rising through the ranks. He has helper, installer, and installation team leader experience. He was a sales rep and sales manager. He rose to manage both Installation and Service. He has worked in or managed the residential, commercial, new construction and replacement markets.
Dave has a total of 15-years of management experience spanning 7 years in HVAC and 8 years in the Agricultural industry and has built a reputation as an effective manager that generates employee success and company profit.
---
Workshop Info
Date: March 12-13, 2020
City: Phoenix, AZ
---
Registration
For easy online registration, please visit our EventBrite page here: Register Online
If you need additional assistance with your registration, please fill out the Registration Form and return it to Angie Swartz at angieswartz@bdrco.com
---
Who Should Attend
Owners
Foremen
Installation personnel
Any revenue generators involved in the sales and installation process
Salespeople (Day 2 only)
---
What's Included
Continental Breakfast
Buffet Lunch
Break snacks
Class Book & Training Materials
---
Travel
You will be receiving a welcome packet that will include travel planning suggestions. We are recommending that flight arrangements be made 21-28 days before travel. Your return flight should be scheduled after 5:00 PM on the last day of class. Hotel recommendations will be sent in your class welcome packet