Nicole Watson Becomes Kaizen Certified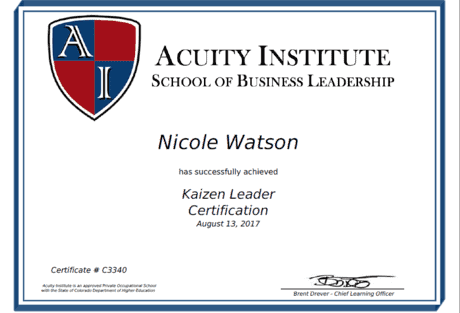 We are proud to announce that Nicole Watson has achieved Kaizen certification. She joins Gary Heath, Angie Swartz, and Alicia Frias in this achievement.
At BDR, we have an attitude of aspiring to excellence both collectively and individually. This allows us to constantly improve our materials, and to serve our clients in the best way possible.