Mike Maynard answers your questions about BDR's Labor Management course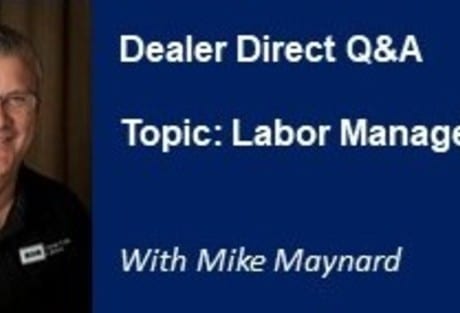 This week is all about BDR's Dealer Direct training program where we bring our classes to your place of business. Our focus this week is Labor Management!
We asked Mike:
Question: WHY IS LABOR MANAGEMENT IMPORTANT TO A DEALER TODAY?
Mike's Answer: In today's employment environment, Technicians and Installers are harder to find than ever. So with labor shortages, we need to make sure the company is doing everything possible to maximize every hour of labor our employees have each and every day. The average install department wastes about 2 hours per day and many service departments bill out less than four hours in an eight-hour day. If a company can reduce lost time, think about all of the additional hours we have to generate revenue. In business it comes down to how many hours do we have to generate revenue. In business, it comes down to:
1) How many hours do we sell?
2) Are we maximizing each one of those hours?
Great Labor Management is crucial to make sure we maximize both our revenue opportunities and our labor force.
Stay tuned for Mike's answer to tomorrow's question: "What is my labor management background?"