Michael Hunter Receives the Six Sigma Certification!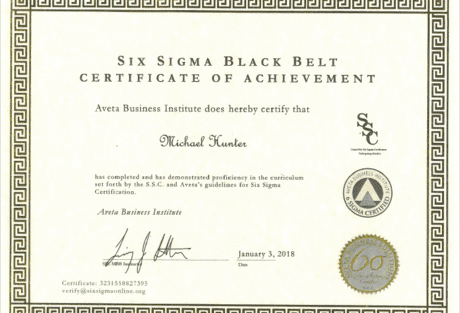 Michael Hunter is BDR's 6th team member to achieve the Six Sigma Black Belt certification. Michael joins Sarwesh Kumar, Bruce Wiseman, Jeff Turner, Matt MacArthur, and Scott Tinder in this achievement.
Six Sigma is a set of management techniques intended to improve business processes by greatly reducing the probability that an error or defect will occur (Source: Oxford English Dictionary).
BDR applies Six Sigma principles and methodology throughout its training and coaching processes to ensure we deliver the highest-quality training, products and resources for our clients.