Lead The Way in Raleigh inspired business owners to enhance their leadership skills!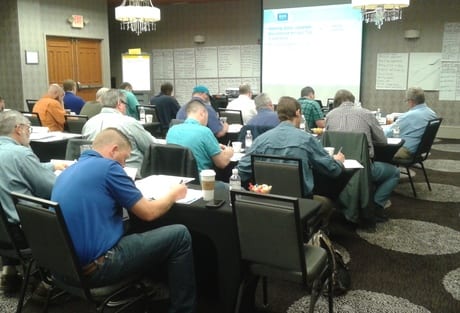 During the first session of Lead The Way: Dynamic Leadership Skills in 2018, attendees learned to develop the balance between leadership and management. This includes communicating their vision to their team and inspiring their team to do what it takes to reach their common goals.
Among the topics were knowing their leadership role, developing the vision, becoming the process and procedure champion, and making great decisions.
Hear from some of our attendees on how valuable this information is!
"It gave us the opportunity to focus on leadership with our management team. It also re-energized me to be more aware of what happens if I don't make a decision. Want to focus on completions and celebrating!"
Fay Brown, Comfort Master, Inc.
"I would highly recommend this seminar for any HVAC business owner or manager. I found it highly informative and tailored to the HVAC business!"
Doug Garrison, DWC Mechanical
"I got a fresh look at what a leader is. This class was very powerful and informative. I learned a lot. I have a lot of great ideas now and I plan to continue working on my implementation plan. I understand how critical it is that I grow as a leader so that I can lead our company over the next wall."
Russell Dean, North Texas Air
"I liked seeing the importance of consistent leadership and getting reminders on how to maintain that consistency."
Steele Williams, O'Brien Service
"Best nontechnical class I've ever been in!"
Ned Wentworth, HVAC Unlimited
Could you benefit from these strategies?
If you want to learn these timely strategies as you hire, train, raise up, or assign group projects to gain revenue, it's not too late to attend! Watch for announcements for future sessions!