Is Your Team working together to generate top results?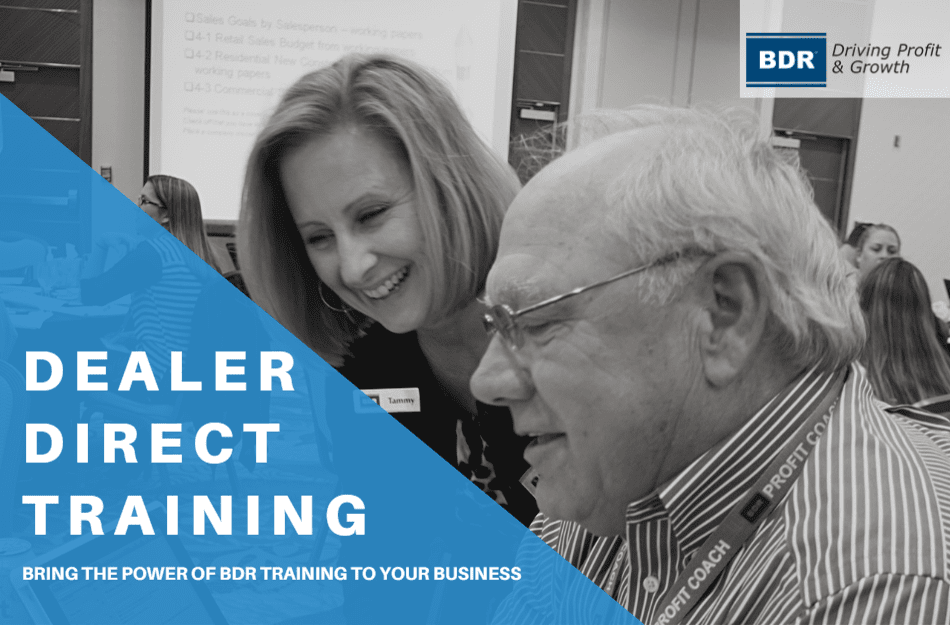 Is your team working together to generate top results? Does your team understand and support each other's roles in reaching your company's goals?
Dealer Direct training from BDR can help you build a company culture that gets everyone on the same page and working toward shared goals.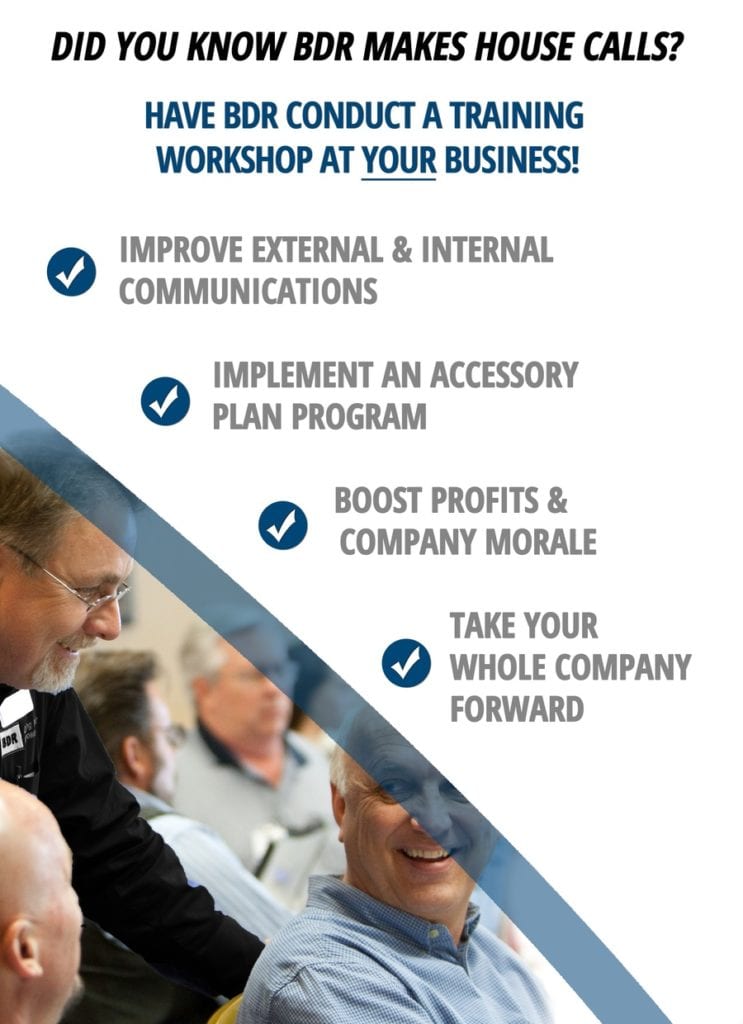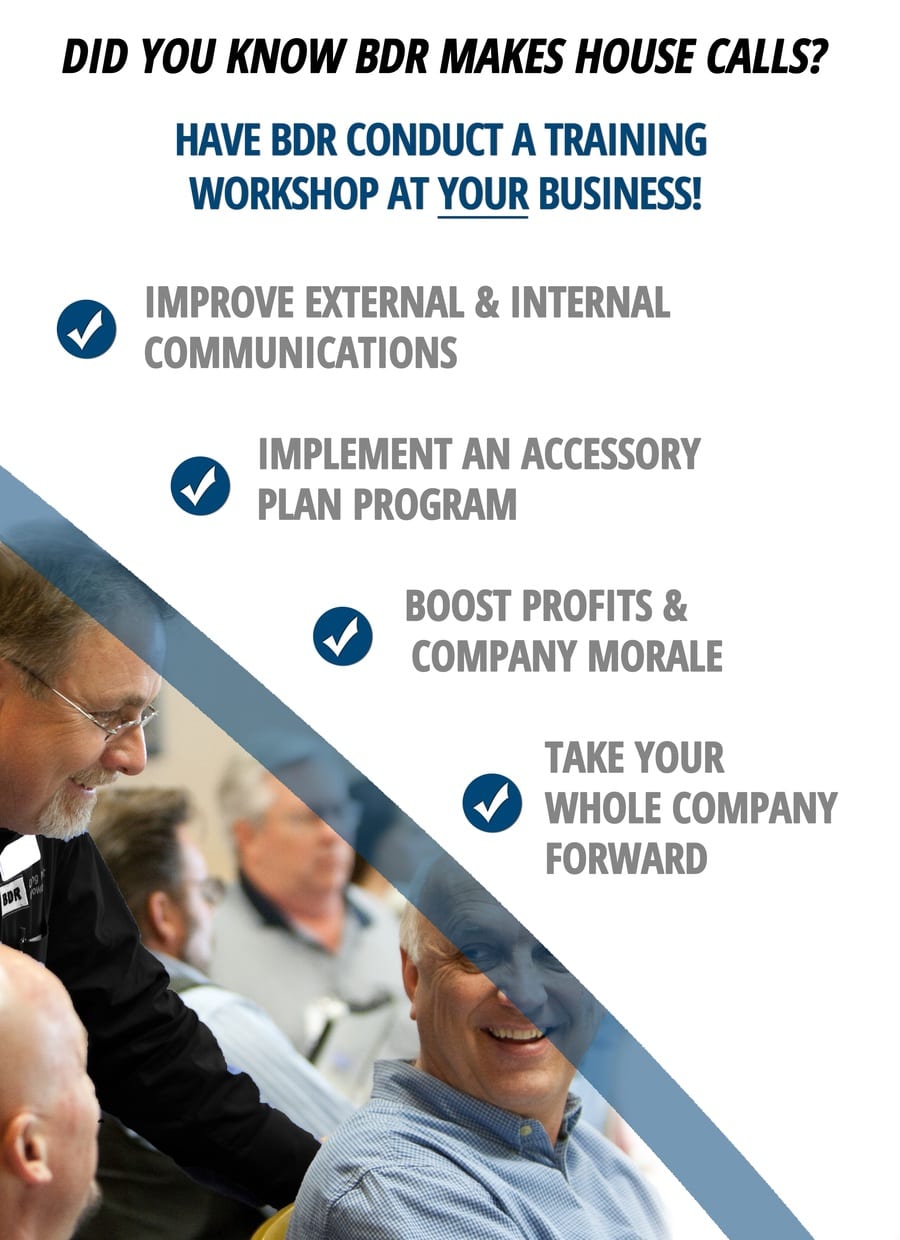 BDR's Dealer Direct classes will support:
A great company culture
Cohesive teamwork
Inspiring leadership
Improved employee satisfaction and retention
Getting your team members aligned with your business plan
Becoming the employer of choice
Here's what one attendee had to say:
We had Dave out to do a Top Gun class at our office this past week and I just wanted to take a moment and thank you and your staff for putting out such a great class.

I had 23 people in the class and not one of them had a single complaint about the class. It was great to watch them walk in Friday morning miserable and not looking forward to sitting in a 16hr "sales" class to an hour later be excited to be there and actively participate in the class. This morning, all the service guys were still talking about it and how they were going to apply what they had learned. I even had three people come up to me today with a list of ideas to keep the momentum moving.

The part that was really eye-opening to me was that we have been talking about most of these items as a company for many years now and getting buy-in has always been difficult. But when explained by a third party, they get what we have been talking about. Plus, Dave probably does a better job at explaining.

The only two things that I am disappointed in was that I did not do this sooner and that I did not have the entire company at the training.

Keep up the good work! Thanks!

Tyler Miner, Redlands Plumbing
Consider Dealer Direct Training to help build a company culture that gets results!
Reserve dates to get the entire team on the same page and pushing towards the same goals. Contact Distributor Relationship Specialist, Candy Cunningham, today to discover more! If you'd like more details on upcoming events, click here