Don't miss Jennifer Shooshanian's session at Service Titan's Pantheon User Conference.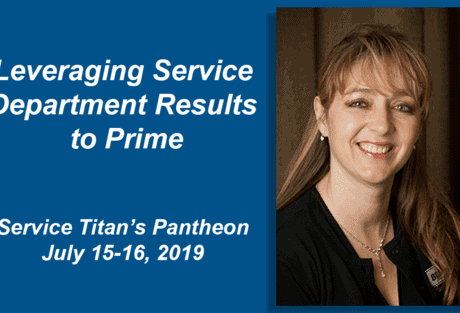 BDR's own Senior Service Coach and Trainer, Jennifer Shooshanian, will be leading a session on Leveraging Service Department Results to Prime at Service Titan's Pantheon User Conference on July 15-16.
Your service department holds the key to the profit center of your business and should be yielding the highest gross margin in the company. There are no gimmicks needed to achieve Prime results, just a focus on key foundational principles.
Join Jennifer to learn what is possible for your service department and how to turn it into a profit machine.
Can't make the session but planning to attend Pantheon? No problem! Stop by BDR's booth #114 on the tradeshow floor to learn more about our training classes and Profit Coaching services.
Click HERE to learn more about the event!