Don't miss BDR at ServiceTitan's Pantheon User Conference!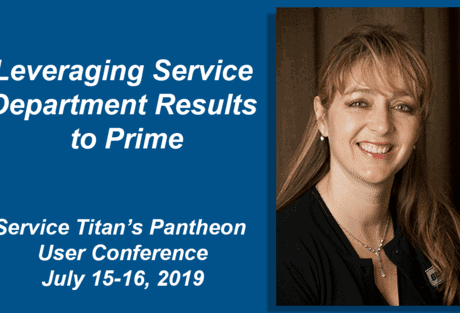 BDR is excited to take part in the upcoming ServiceTitan Pantheon User Conference in Pasadena, CA on July 15-16, 2019!
Jennifer Shooshanian–BDR's Senior Service Coach & Trainer–will be leading a Pantheon session on Leveraging Service Department results to Prime.
We are living through a drought of qualified workers for our industry. To succeed in a time when labor is scarce, Service Departments must focus on improving dispatching and Technician efficiencies while increasing revenues per truck – without having to add new Technicians.
Your service department holds the key to the profit center of your business and should be yielding the highest gross margin in the company. There are no gimmicks needed to achieve Prime results, just a focus on key foundational principles.
Join Jennifer to learn what is possible for your service department and how to turn it into a profit machine.
Can't make the session but planning to attend Pantheon? No problem! Stop by BDR's booth #114 on the tradeshow floor to learn more about how you can increase your profits and grow your business.
Click HERE to learn more about the event!